Fishing Report Ucluelet B.C. July 31, 2016
Most of the larger Chinook are being taken at the Heisen Bank. For a couple days we had some strong NW winds that hindered us from getting out as far as we wanted. On the days we manage to get out there and fish, the bite has produced some good sized fish including a few over 30lbs. We have also been fishing some of the inshore areas for larger Chinook, though the action has not been as fast as the offshore areas. The Barkley Sound run should be coming through soon and we should see them moving in close to shore.
Big Bank has slowed down for salmon, but halibut fishing has been good there. Since it is a long ways from the Heisen bank we have mostly been catching Chinook there. There are some spots close by for anchoring halibut and some of the days have produced good catches.
Below are some pics we have taken since the last report. Make sure you have liked our Facebook page to see pictures as they come in! If you want to find some other things to do in the area make sure you check out
www.tofino-info.com.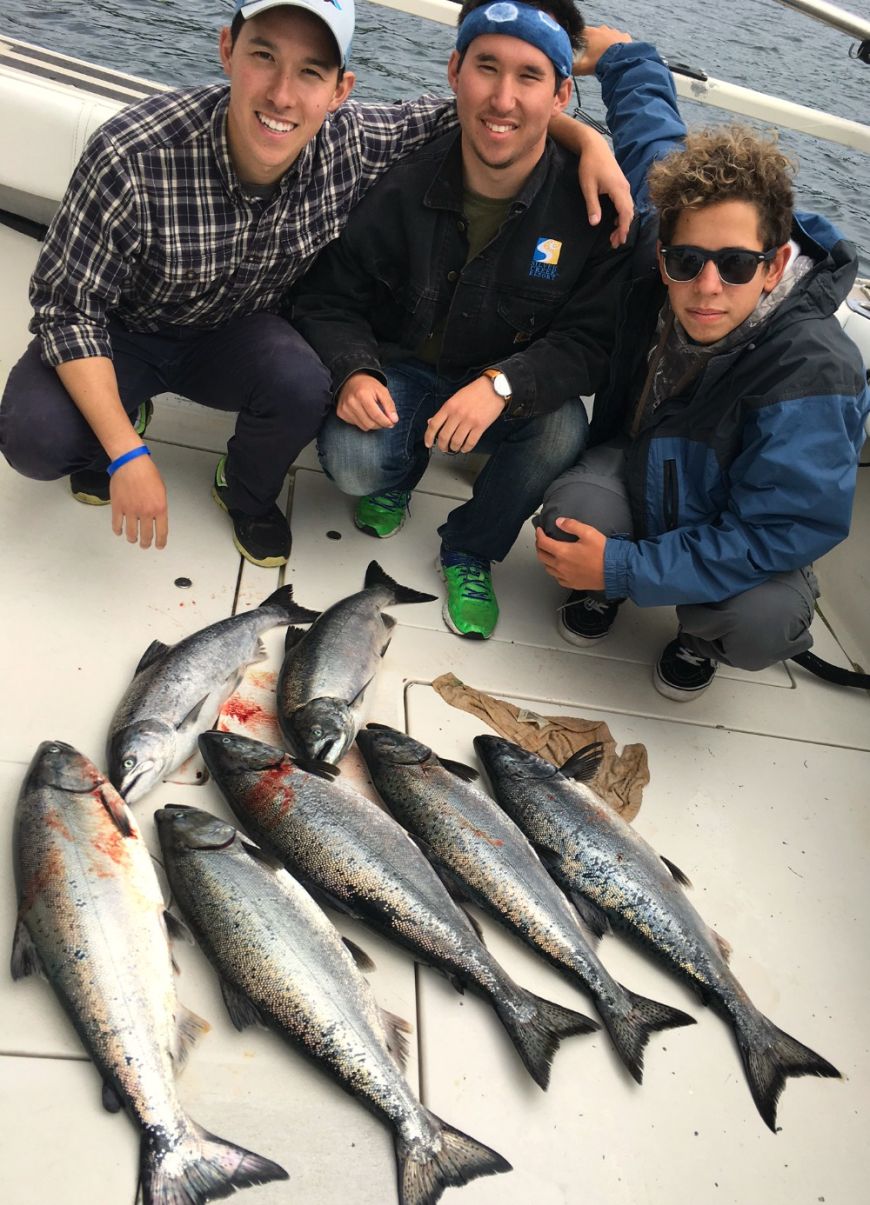 The Higashi group boys with their haul on July 20th, 2016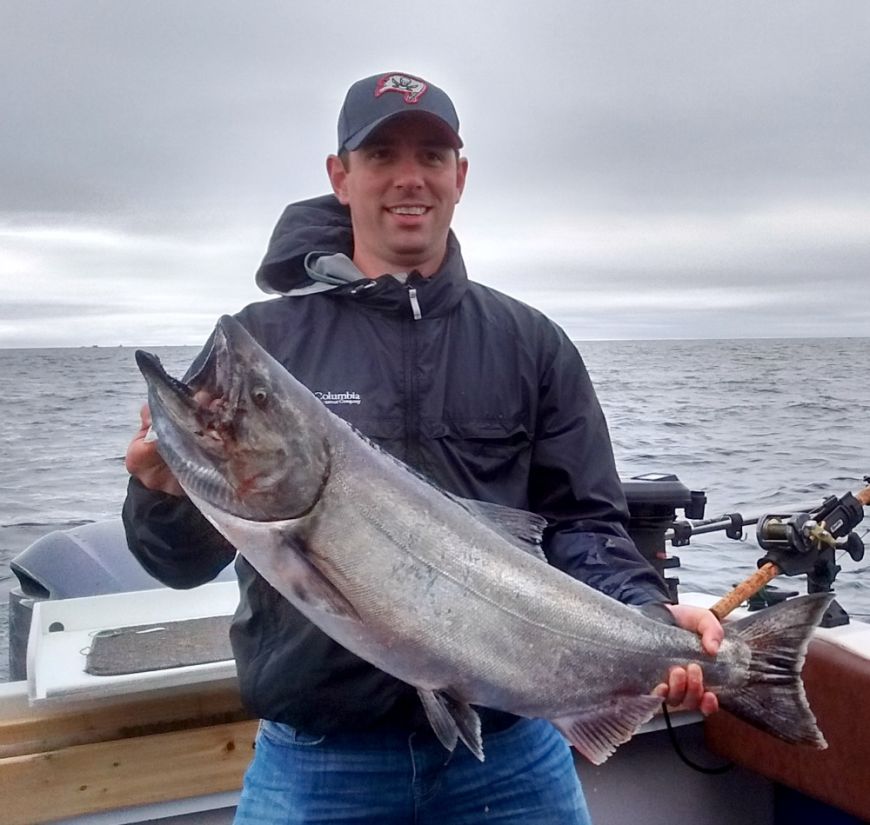 Trevor Kline looking pretty happy with just one of the salmon he caught July 20, 2016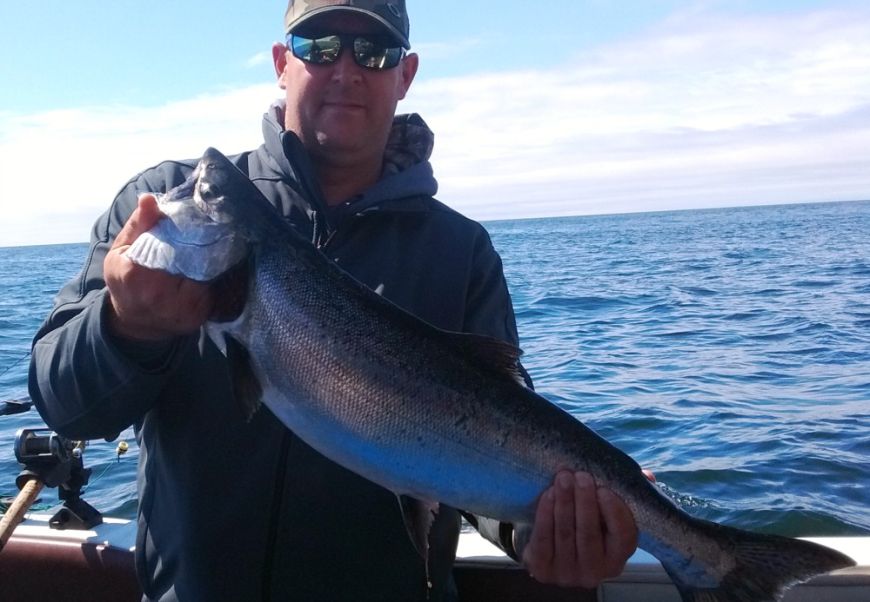 Devin Kline with one of his salmon from July 20, 2016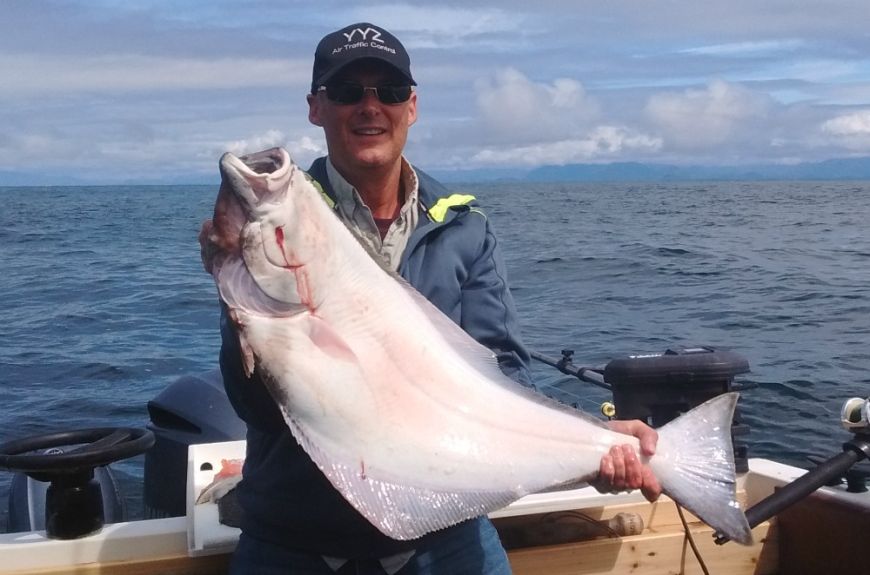 Mike Brown holding up a good sized Halibut on July 22, 2016
Arvid, Rick and Violet Bensler with some fish for the freezer on July 23, 2016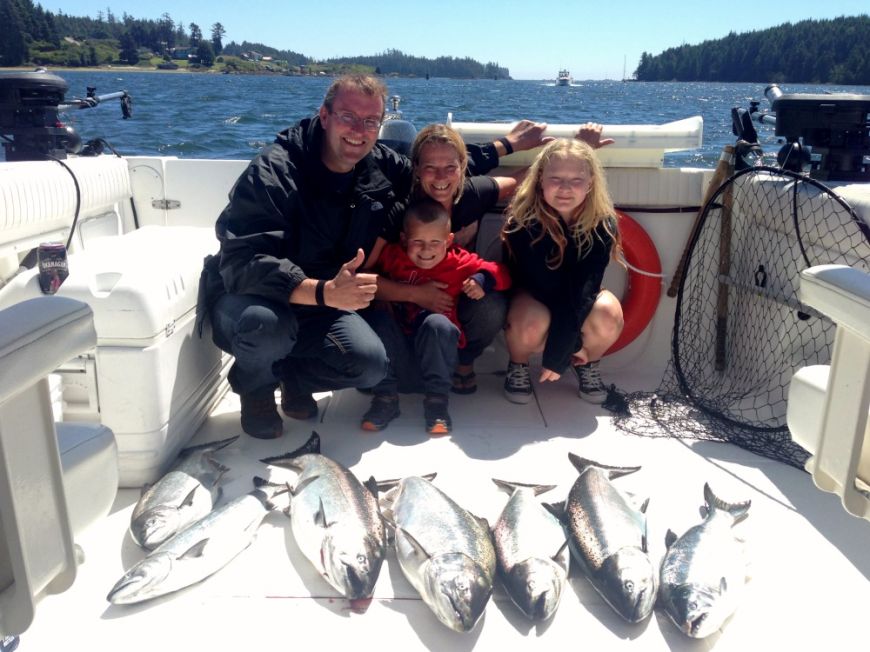 Part of the Braniff group seeing some results after a day of work on July 24, 2016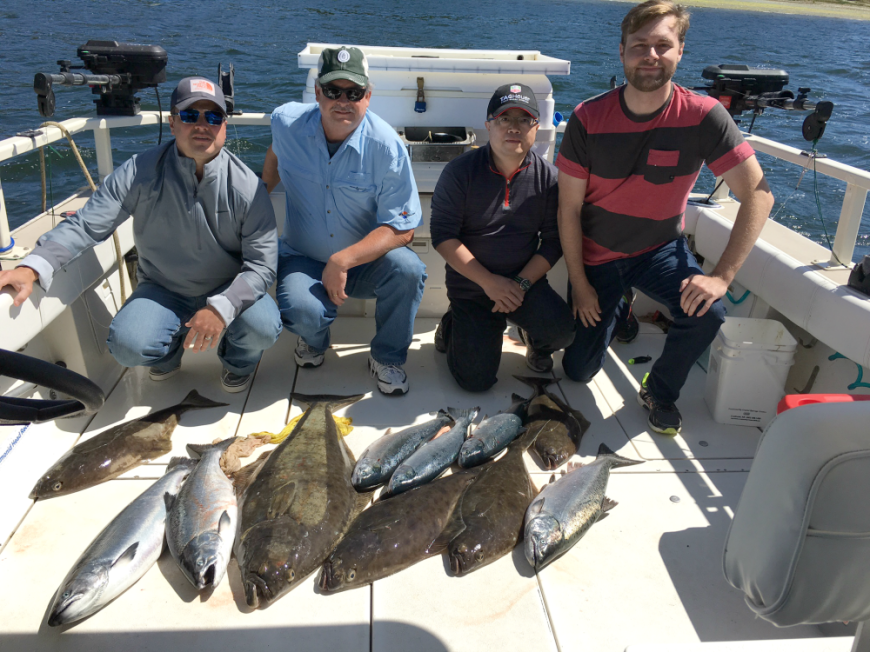 The Pittman group with a good lookin' day's catch July 24, 2016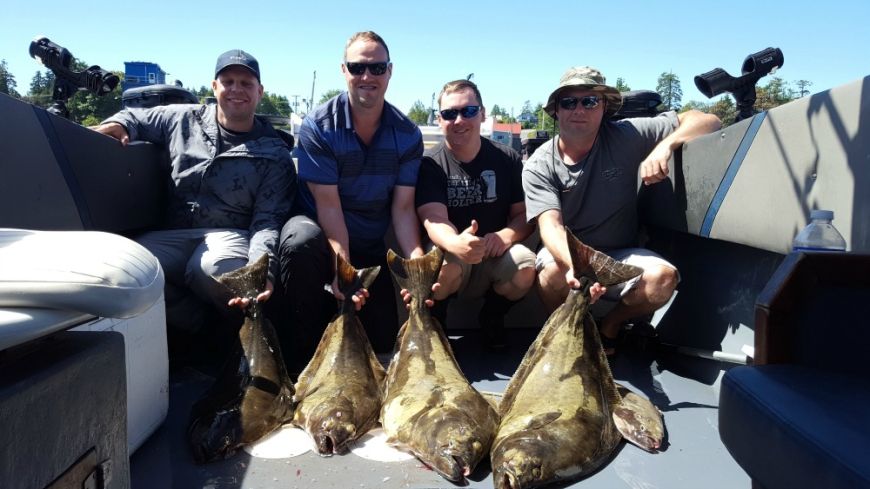 Justin Keller, Ryan Schlechte, Brennon Pancyshyn and Ryan Urscheler ditched the wives for the weekend and snagged some Halibut instead on July 24, 2016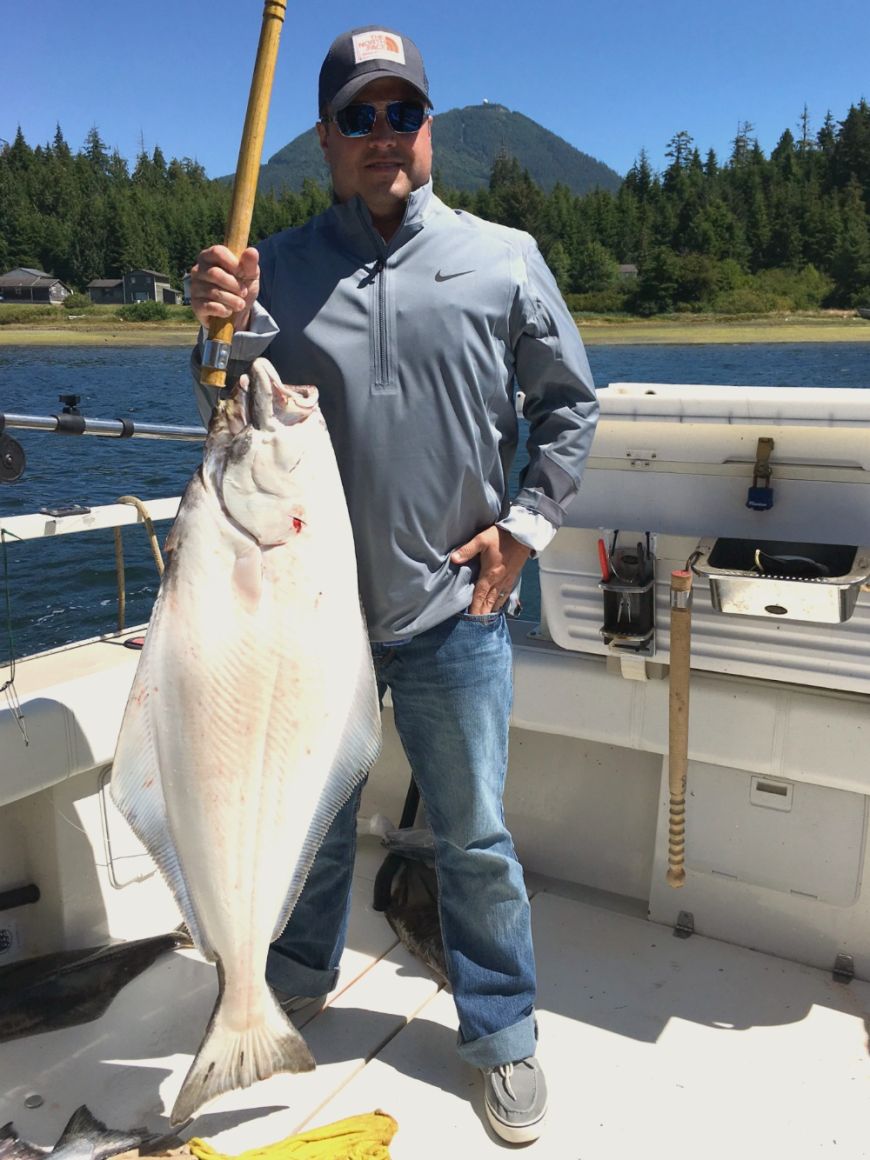 One of the Pittman Crew's solid-looking Halibut on July 25, 2016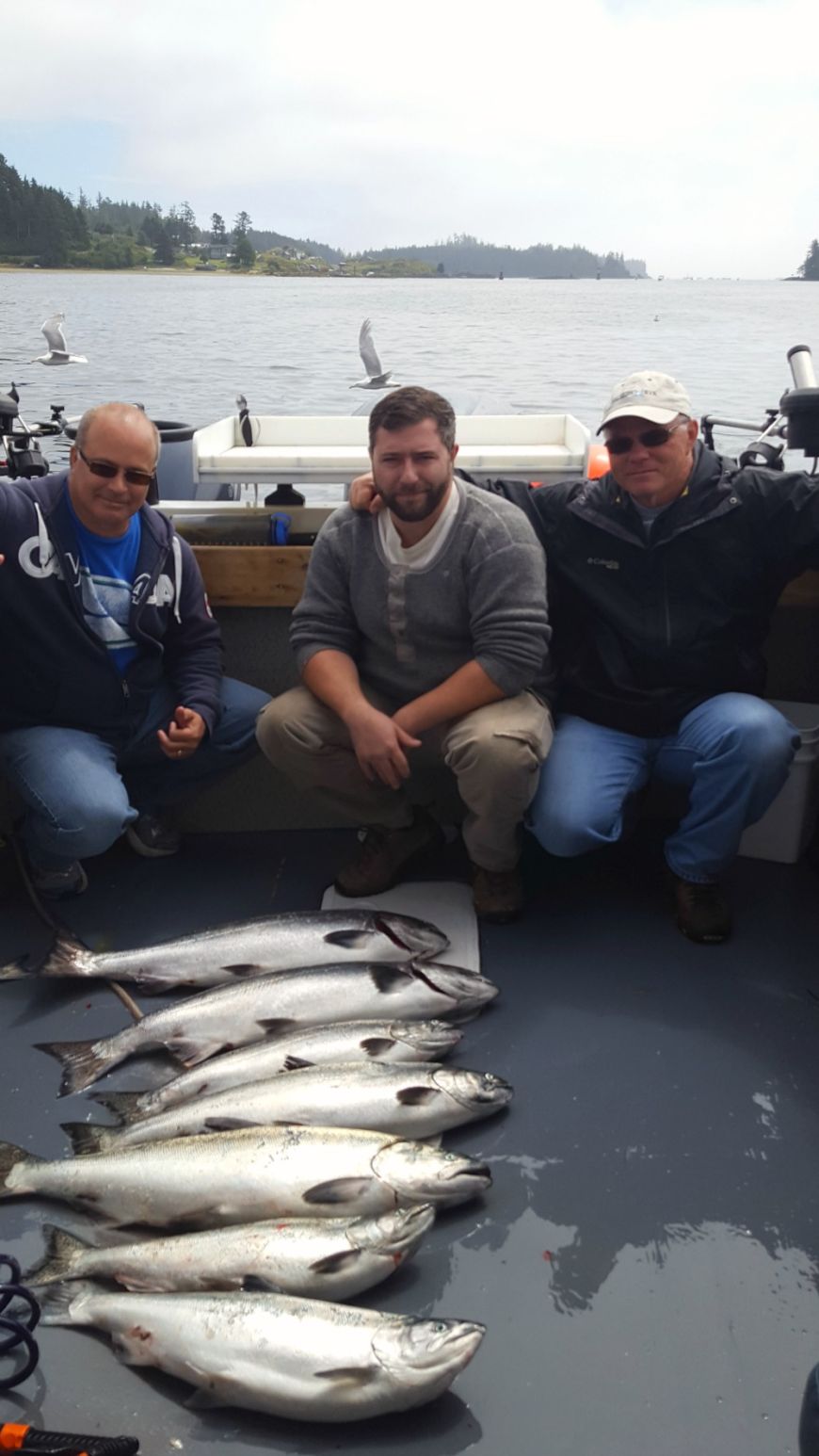 The Whettels limiting out on July 25, 2016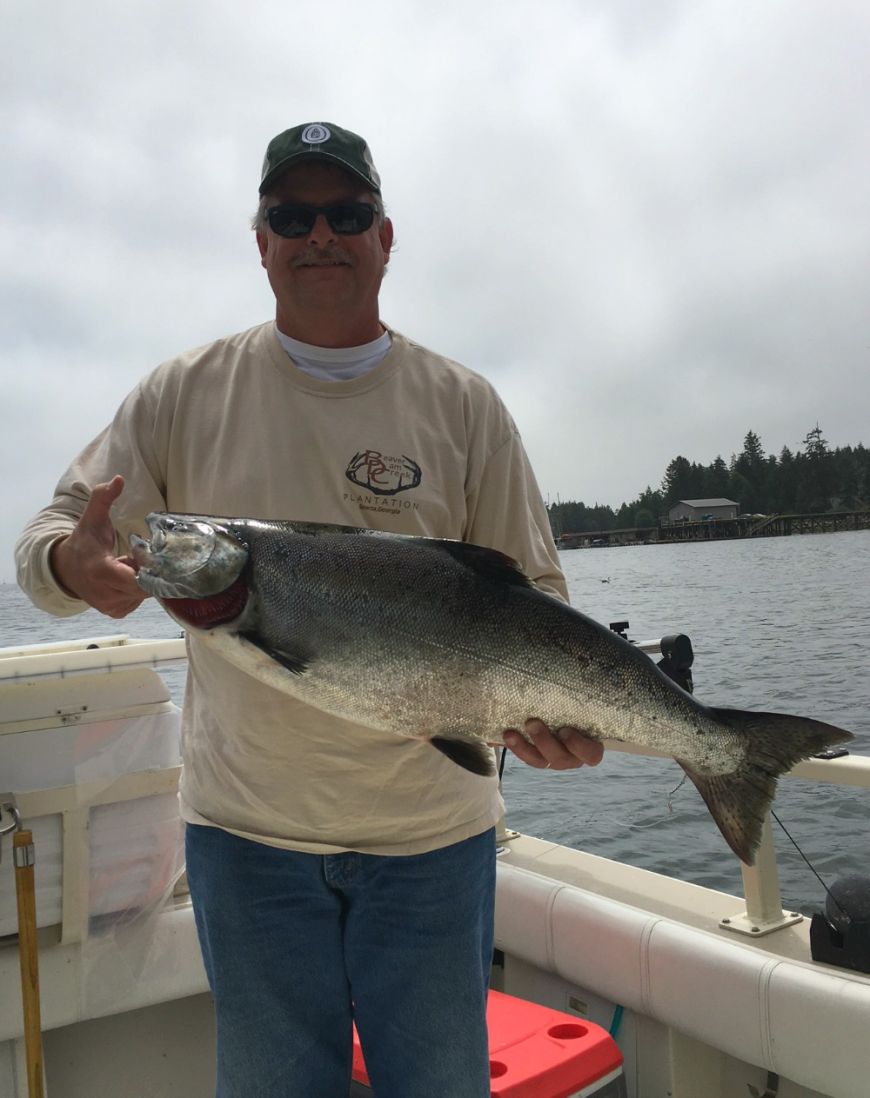 John Pittman with a solid catch July 25, 2016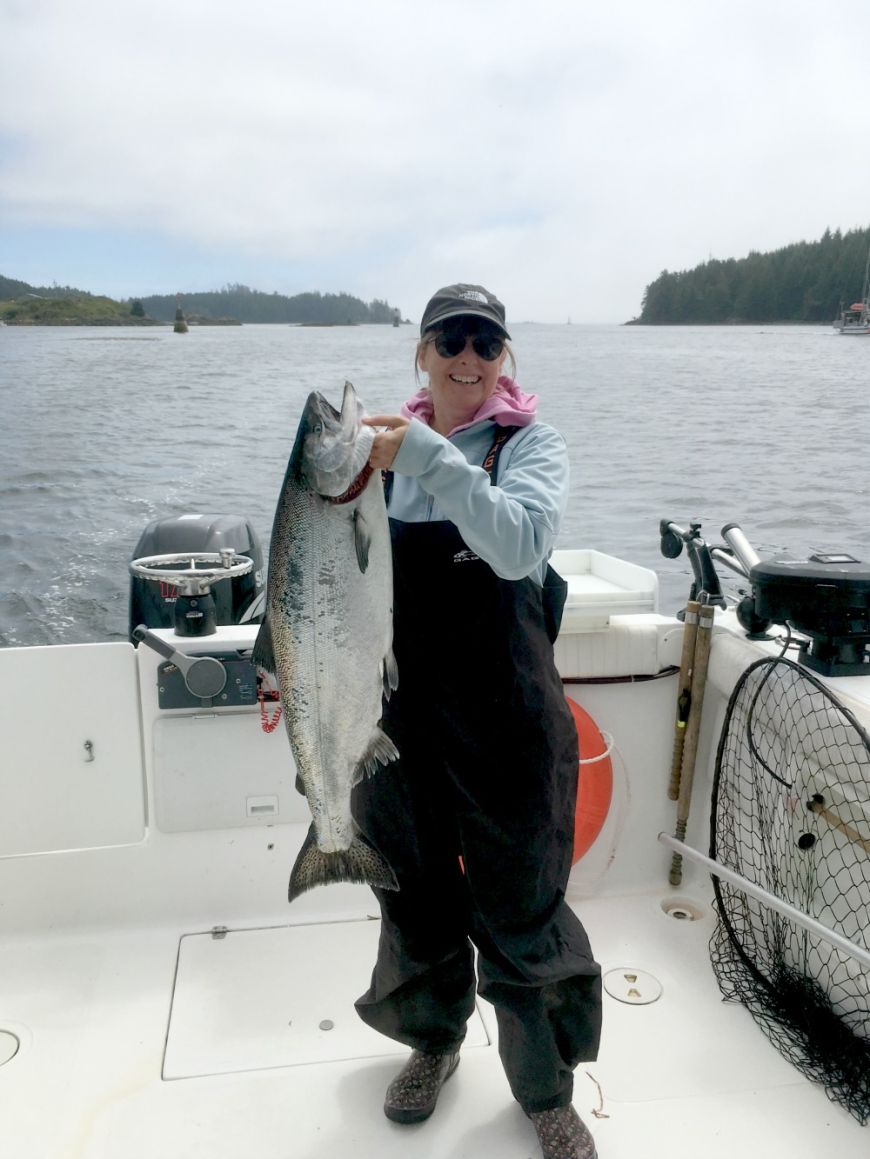 Lynn Kitchen showing off her catch on July 25, 2016
The Kitchens bringing home something for their kitchen fridge - a solid day's catch July 25, 2016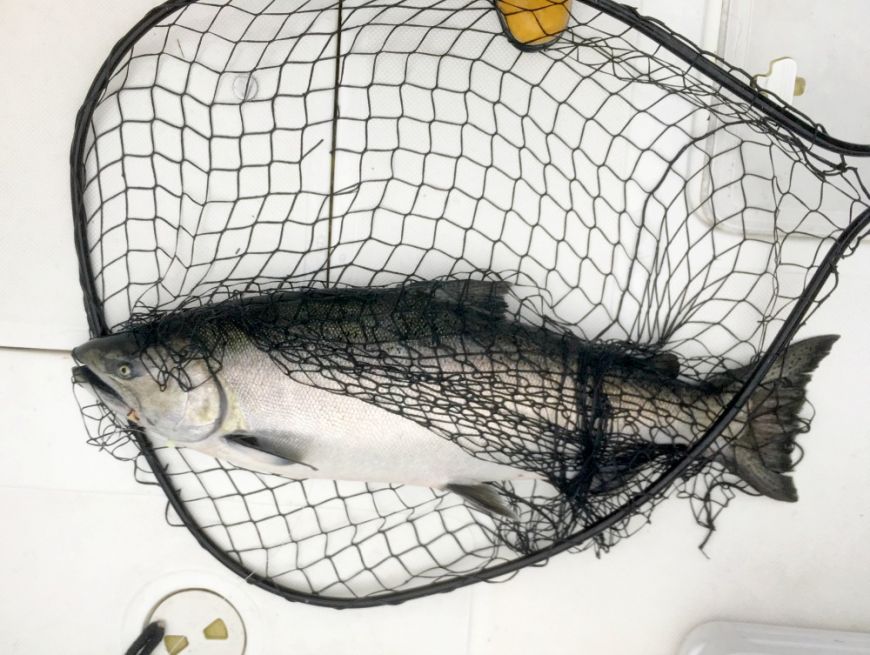 Caught, netted and brought aboard, just one of many of the salmon snagged on July 25, 2016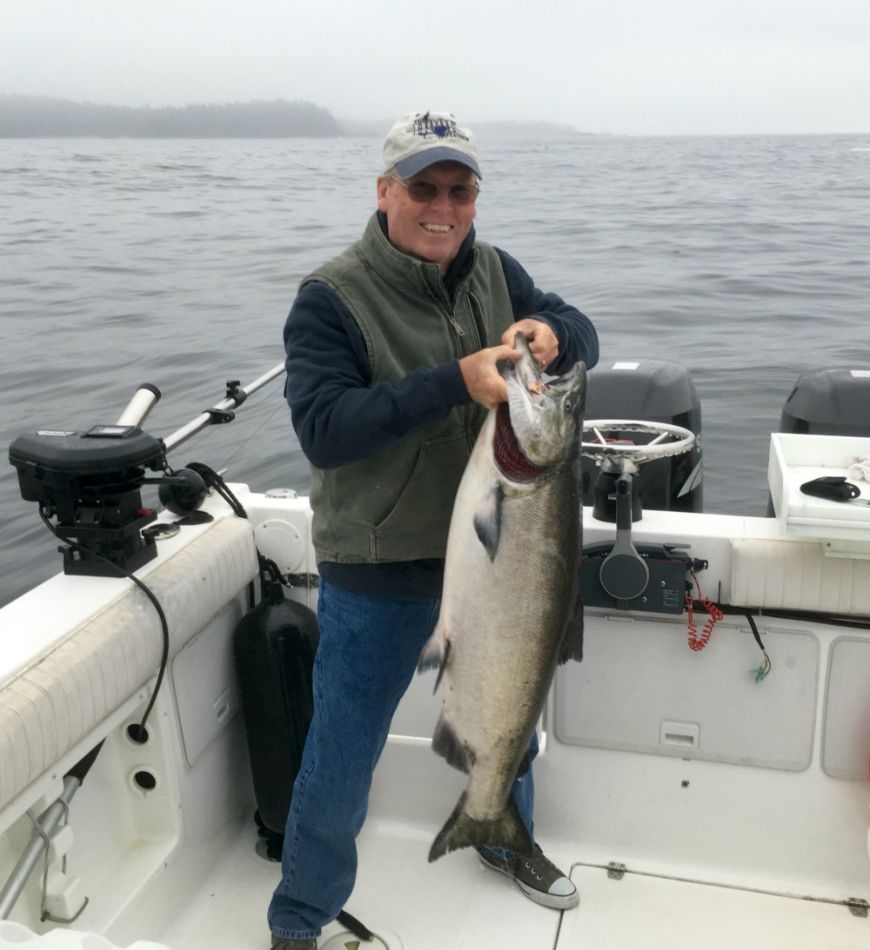 A beauty Salmon caught by Larry out of Florencia Bay on July 26, 2016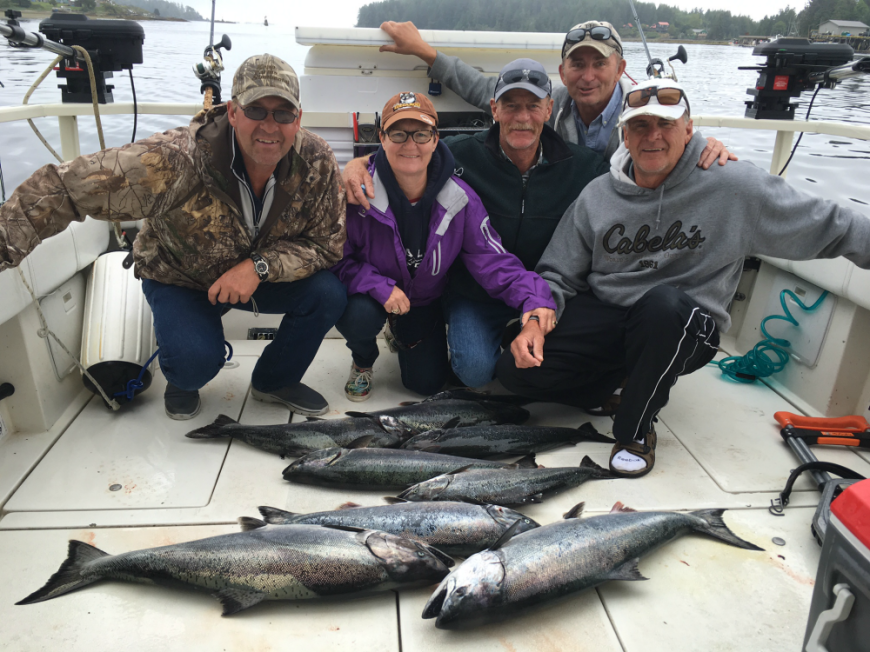 The Marchant Crew on Day 1 with a solid haul - July 26, 2016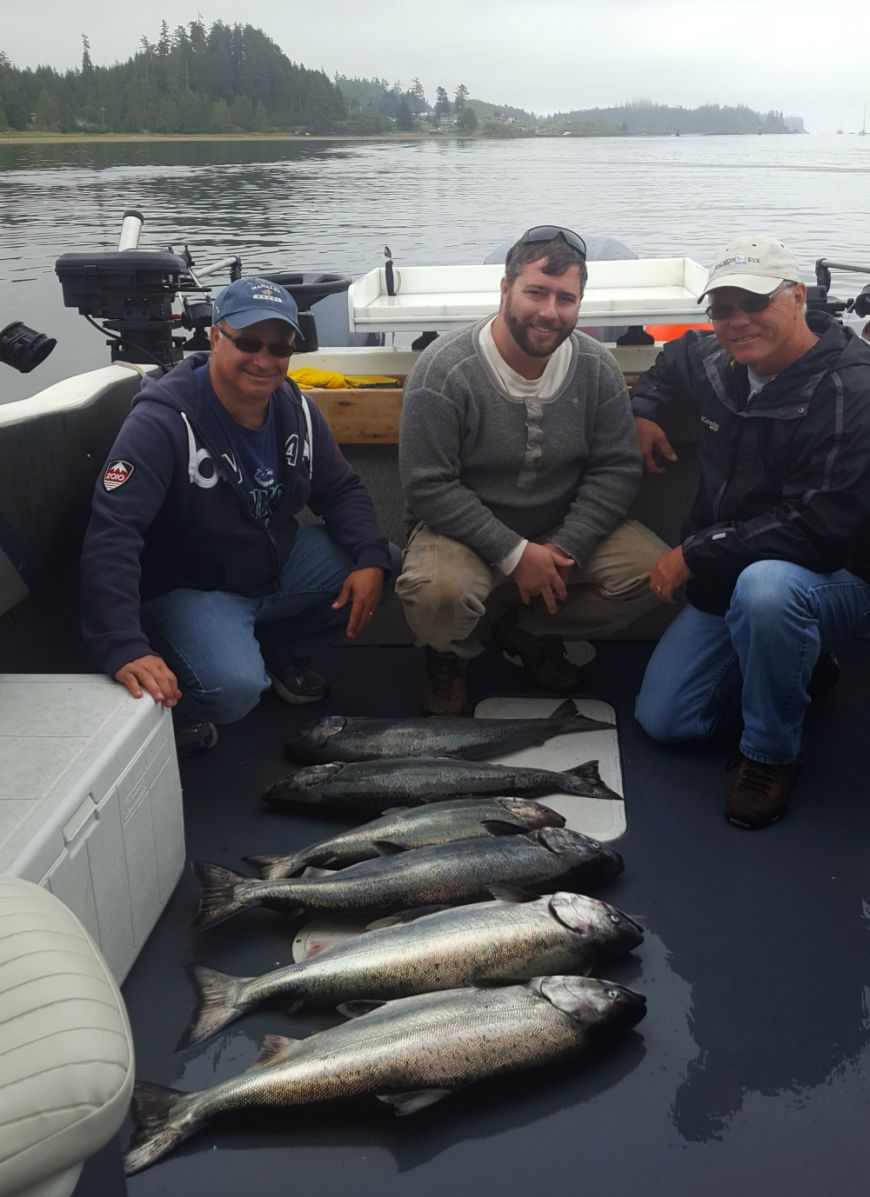 Day 2 also saw some good fish for the Whettel Group on July 27, 2016 - Those freezers are going to be full for awhile!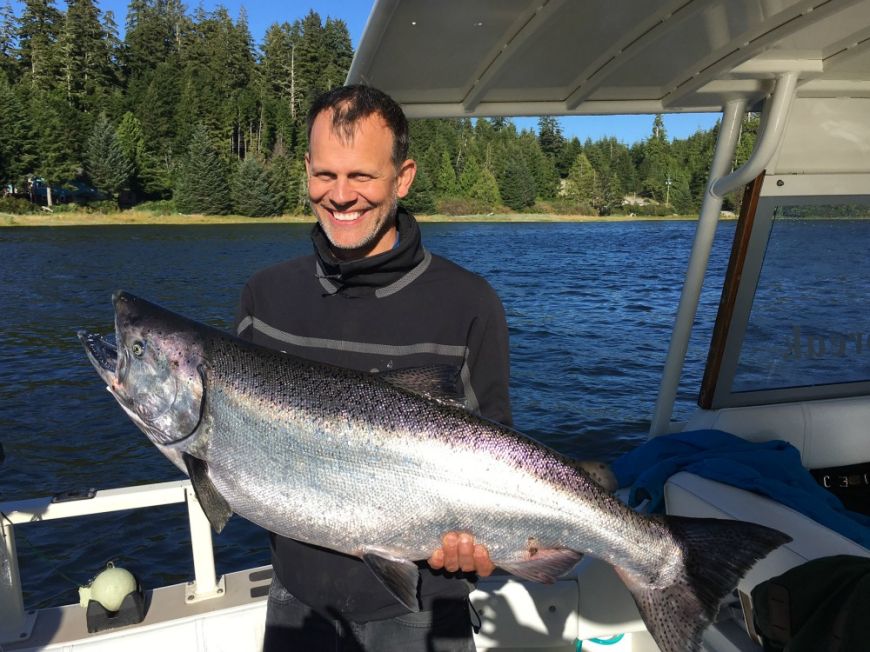 A big smile for a bigger fish caught by Peter Bower on a 6hr afternoon trip July 27, 2016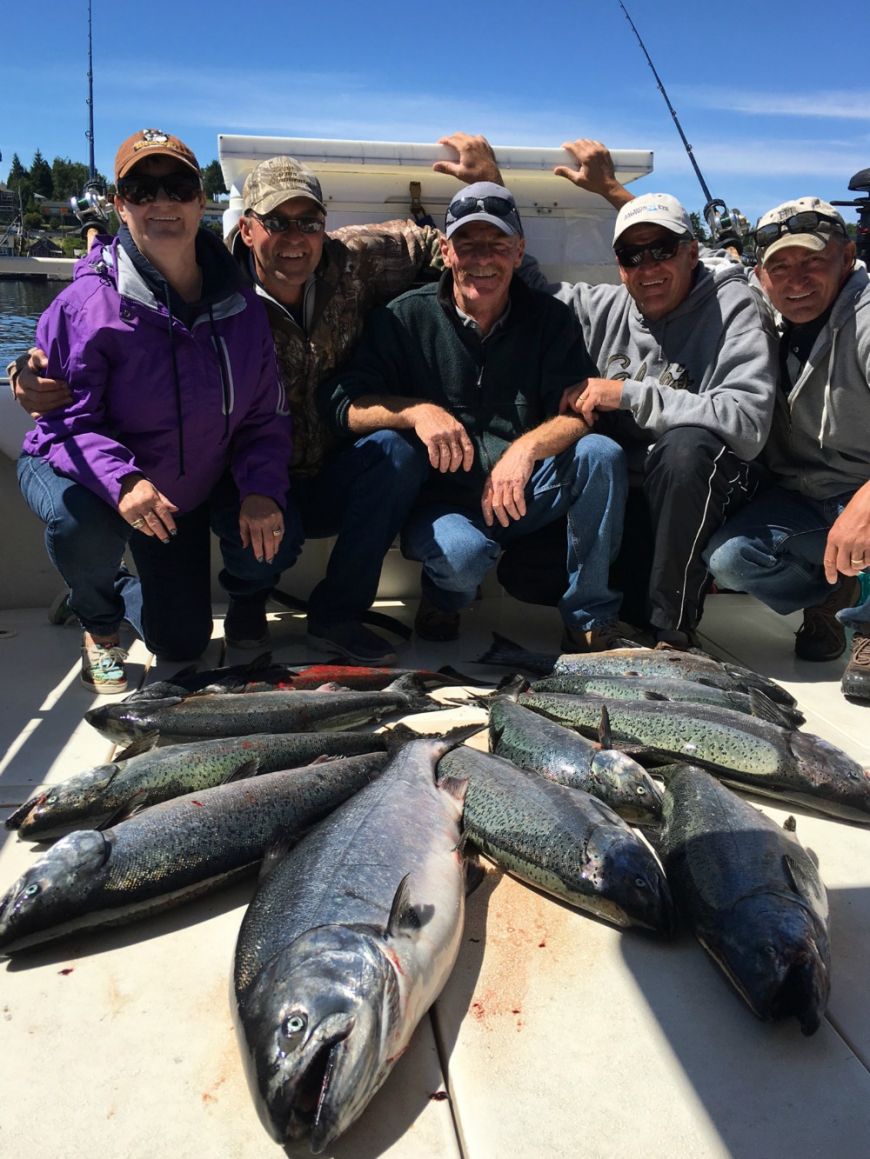 Day 2 for the Marchants came through with a great haul and a fantastic tyee on July 27, 2016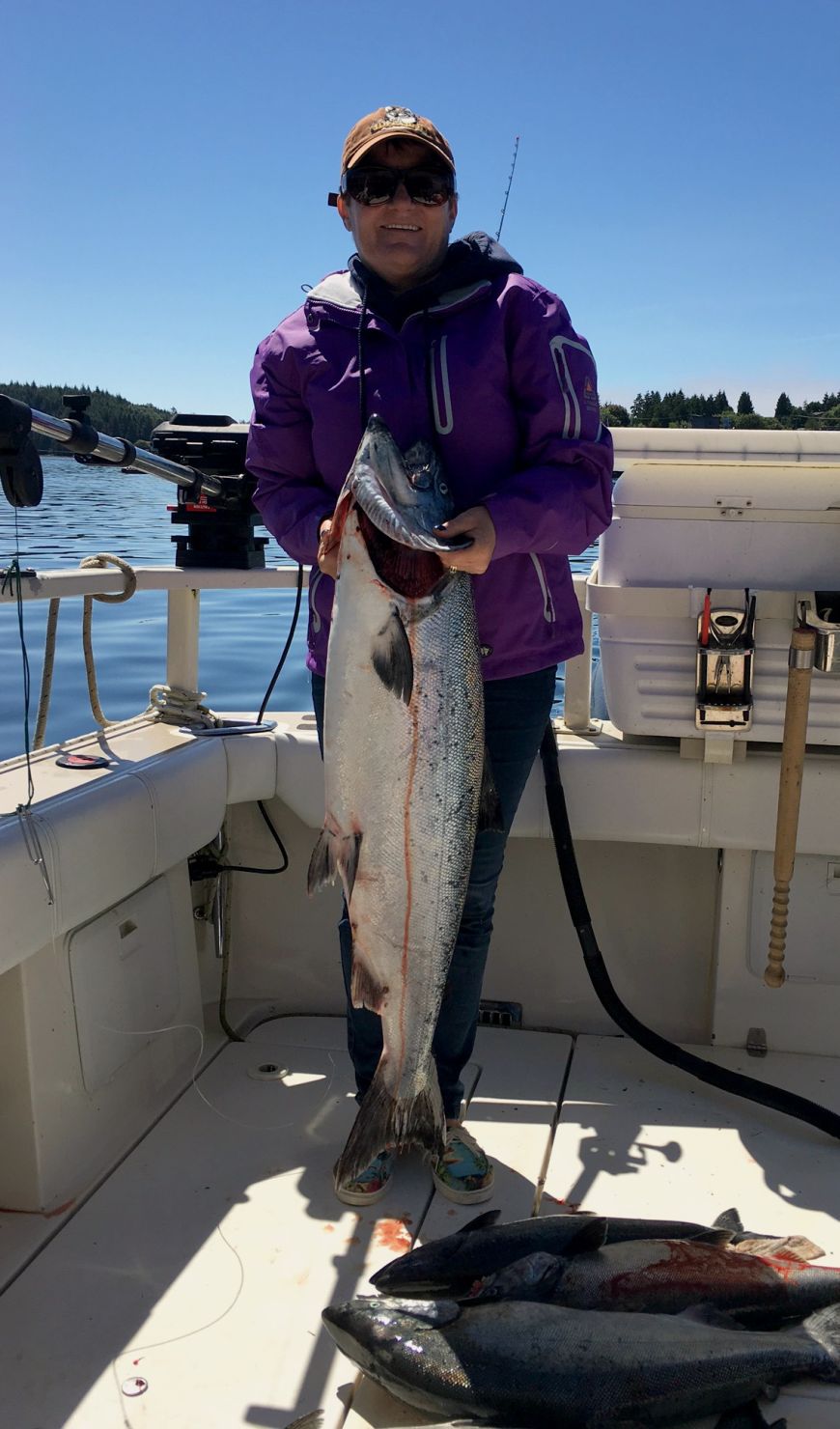 The Marchant group's tyee from July 27, 2016 - definitely won't need to do arms at the gym anytime soon!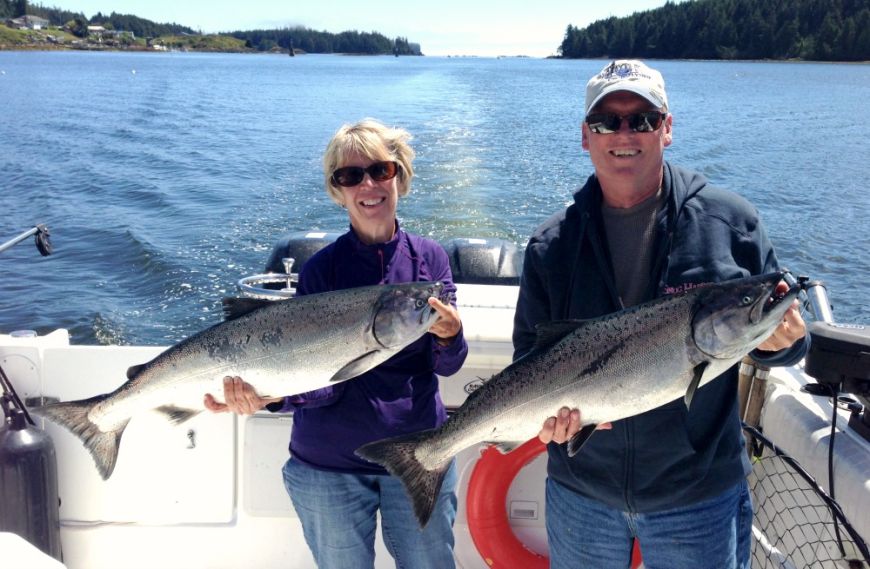 Julie and Larry with two of their fish on July 27, 2016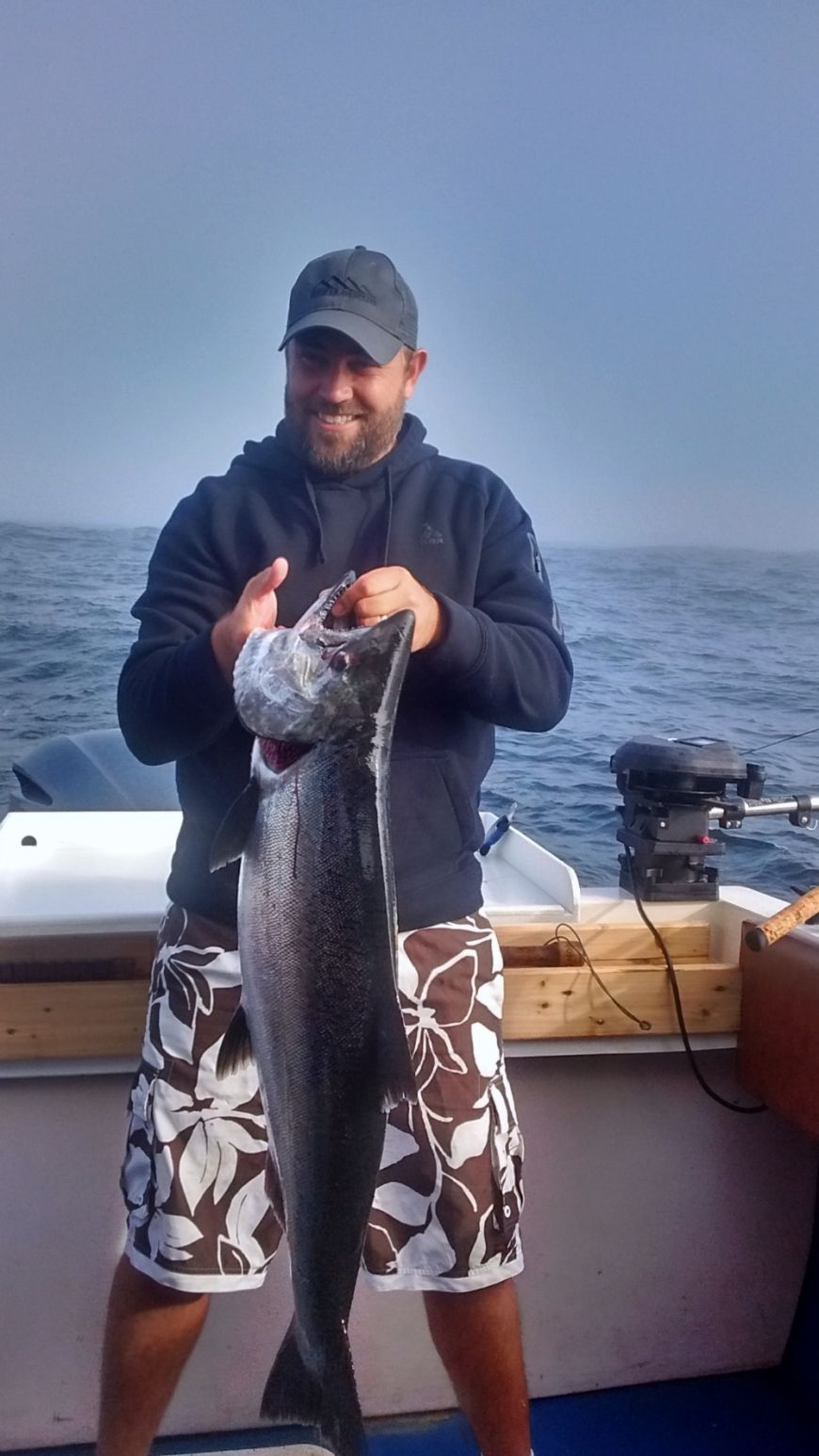 A nice catch to add to the Bennett crew's haul - July 28, 2016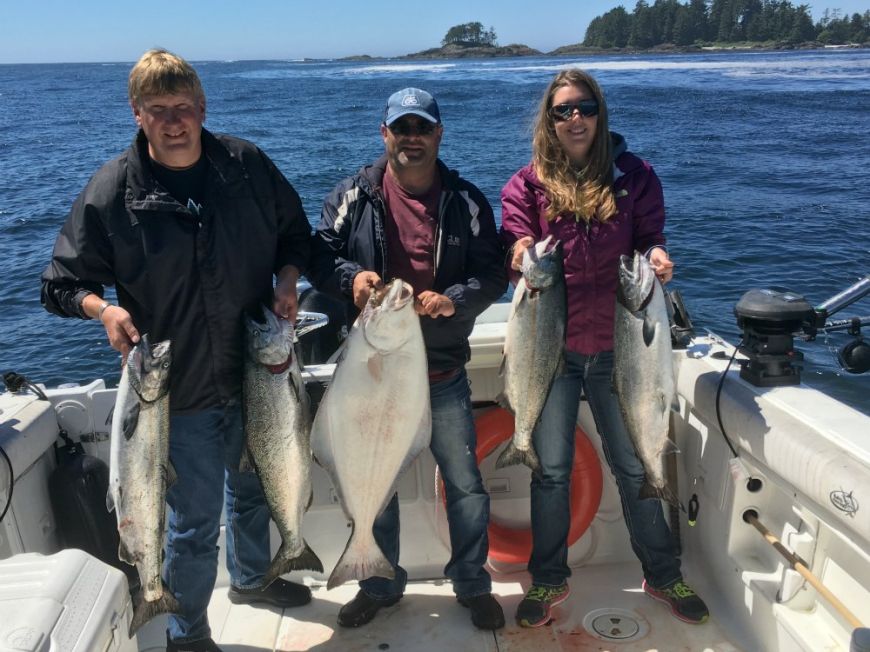 The Scott Group - July 29, 2016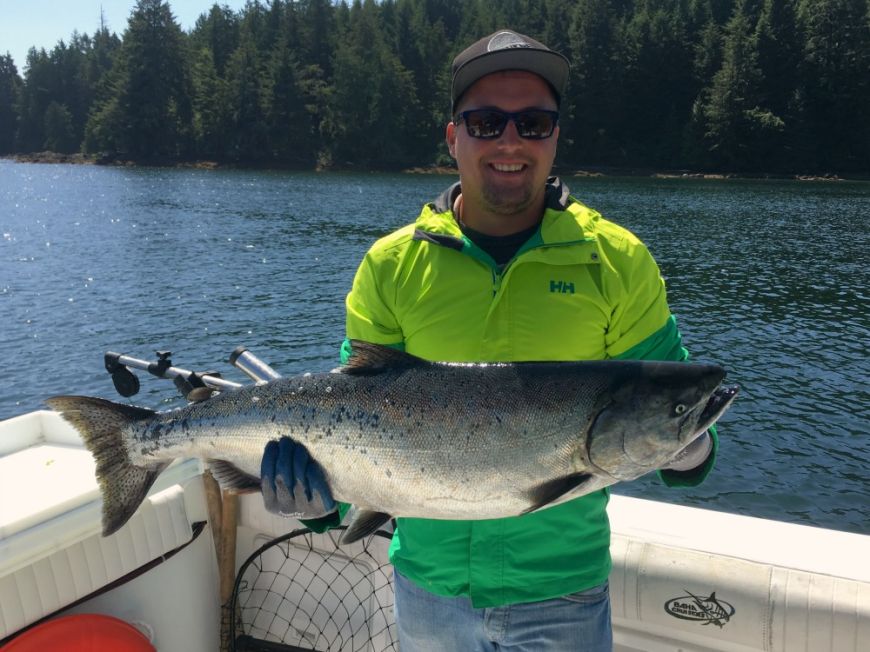 Another day, another great catch for the Scott group July 30, 2016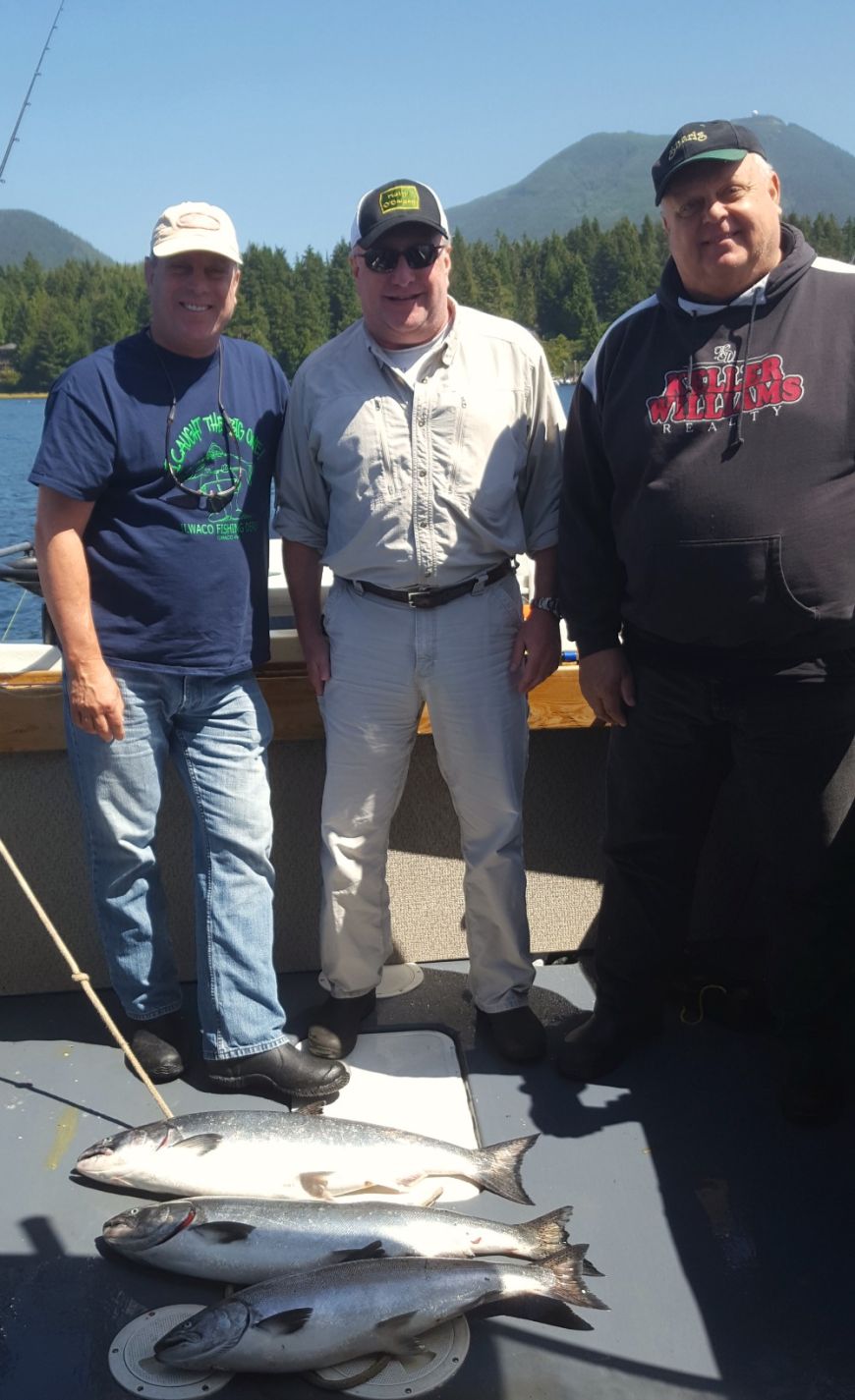 One each for the Marcoe crew July 30, 2016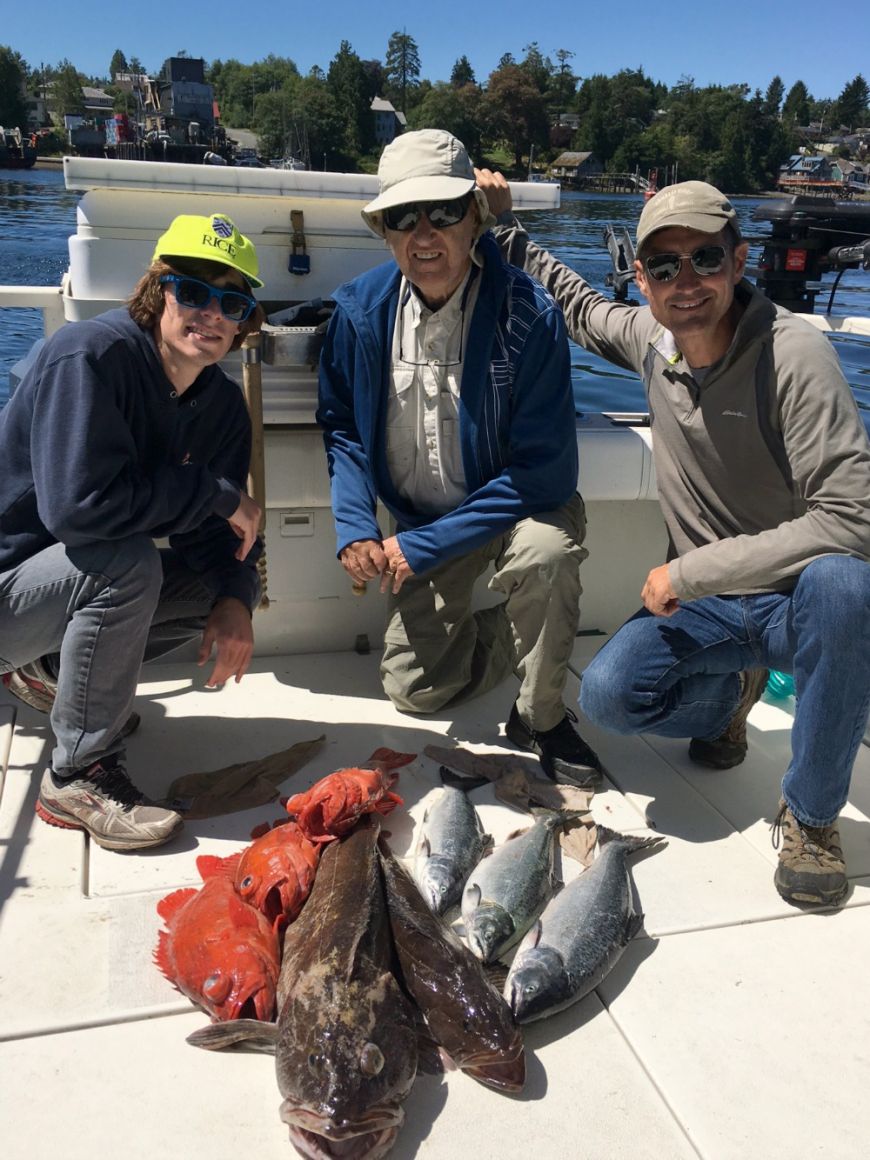 Richard, Eddie and Jeff James with a day's worth of work July 30, 2016.