Fishing Report


September 5, 2012

We have mostly been at Big Bank the last few days. My favorite place has been right on the Shallows, however most boats are down off the Rats nose. There haven't been many large fish on Big Bank, however we have managed to get a few nice ones here. Flasher and Hutchie or Flasher and spoon has been the best and many combinations are working. Some days the Chinook are up around 80-100 feet and sometimes they are down near the bottom. Halibut have continued in pretty good numbers on most days with size varying a little. There have been lots of Coho most days as well.

On a few days we have had some good success at South Bank for some larger Chinook as well as the regular feeders. Coho have started to move in here as well. We are getting most of the larger Chinook up around 80-90 ft. The feeders are at all depths however often are closer to the bottom. The last few days have produced some good numbers of halibut there in the 10-15 lb range.

Little Beach has had a few nice Chinook, however it can be a while between good fish and is a bit of a wild card.

Pictured below is some of the happy clients!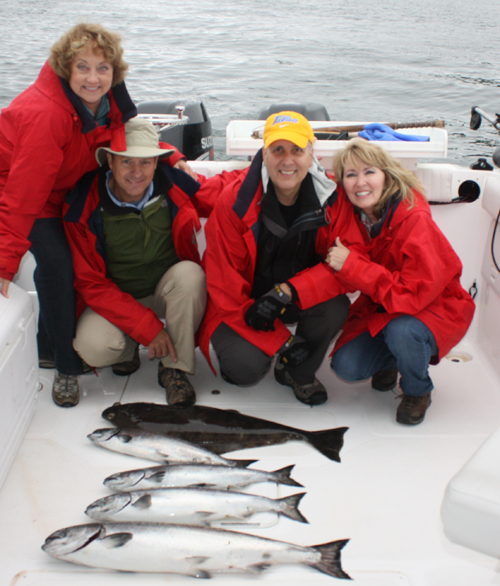 Clark and Beth Young, Don Woodward and Carol Woodward August 28, 2012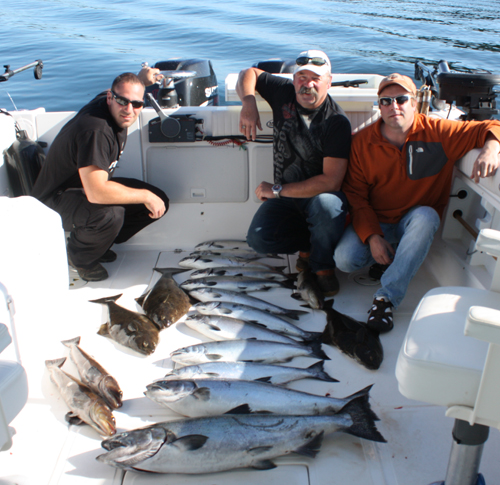 Bob Little, son Dylan Little and Brian Key September 2, 2012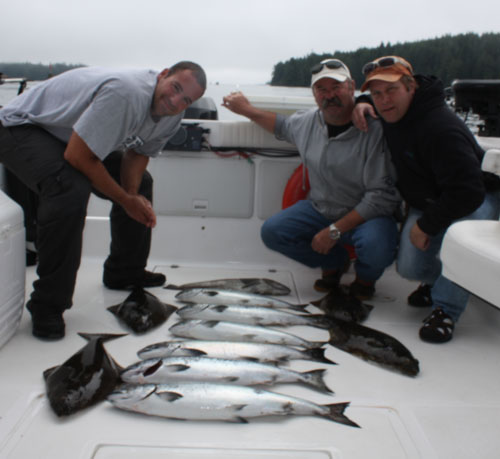 Bob Little, son Dylan Little and Brian Key September 3, 2012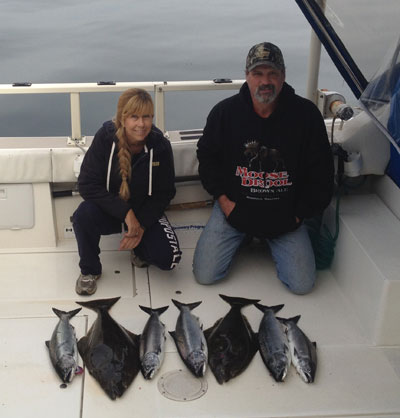 Steve and Tami Hindman September 4, 2012