Fishing Report


May 26, 2013 and 2013 Forecast

This season, we should have great Chinook fishing, with the highest numbers during June and July, with some of the larger Chinook coming late July and August, as usual. The forecast for Chinook returns for the Columbia and Sacramento rivers are very good again, and many of the Chinook salmon come through during June and July. The Columbia's forecast is the highest in the last decade.

Coho fishing should be very strong on the west coast. Many rivers from BC and Washington expect strong returns. DFO has put the forecast for offshore Ucluelet to be Abundant, their highest rating for Coho stocks. The limits for Coho will stay the same at 2 hatchery fish outside Barkley Sound and 2 wild or hatchery fish inside Barkley Sound.

Halibut numbers should be close to last year and we should expect good halibut fishing. Halibut limits will be: Daily limit one, Possession limit two – of which, one must be less than 126 cm head on (95 cm head off) and one must be less than 83 cm head on (63 cm head off).
Latest fishing report:
Chinook and Halibut fishing have been good on Long Beach bank. Early morning has been the best over past few days, though the fish are biting throughout the day. There have been multiple places inside Barkley Sound that have been producing Chinook as well, though often the Chinook move to different spots from day to day. Pictured below are some Chinook and Halibut from the last two days.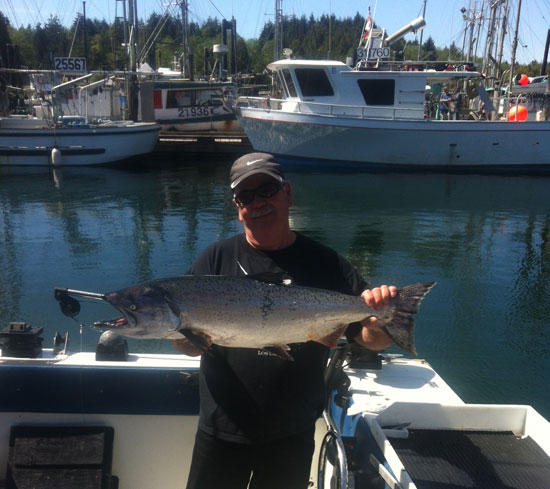 May 4, Our guide Dan with a 19lb 2 oz Chinook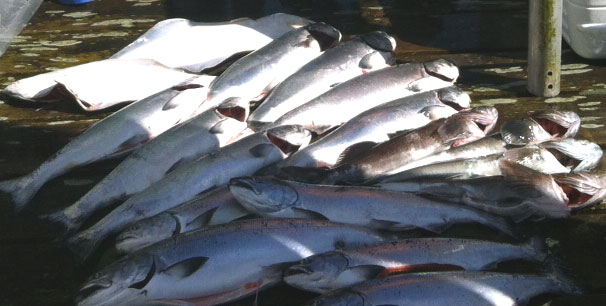 May 25.2013 fishing Long Beach Bank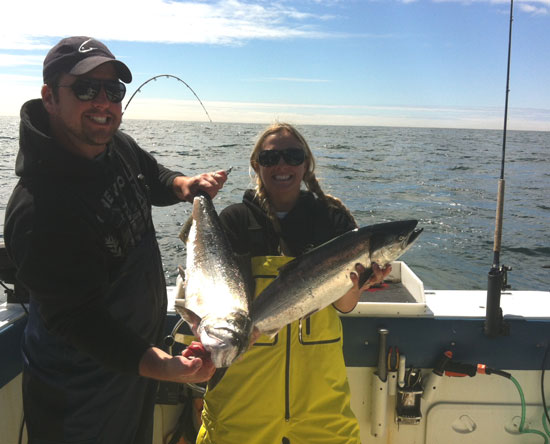 May 26, 2013. 2 of 4 Chinook caught on Long Beach Bank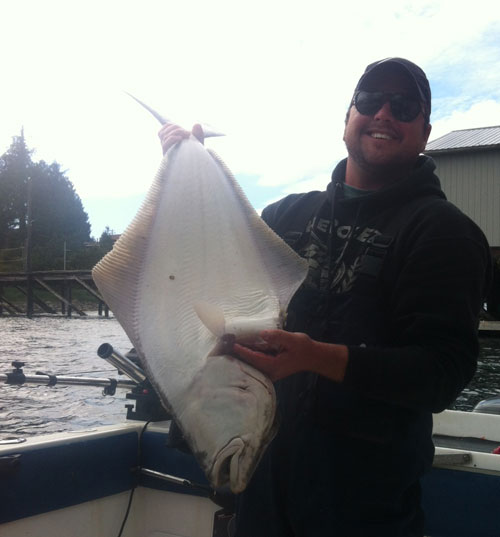 Halibut caught May 26, Long Beach bank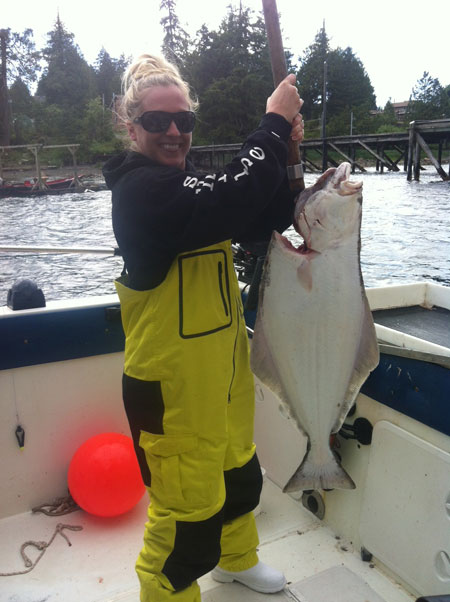 Halibut May 26, 2013 from Long Beach bank