Fishing Report Ucluelet BC


July 15, 2012

A few 30 plus Chinook are making their way here, though we are mostly getting a mix of small, medium and large Chinook. On a couple days the small Chinook were so numerous it made it difficult to get the larger Chinook. We are still mostly trolling the bottom for both salmon and halibut. Southwest Corner, Outside and Inside Lighthouse Bank and Big Bank have been the hotspots. The last couple of mornings we have been getting large fish right outside the harbor meaning we get to fishing right away!

There are still lots of Coho all over the bank as well as throughout Barclay Sound. Come get these early Coho as they are some of the best meat you can eat, not to mention the fun you get from the hard hits the surface being torn apart as the race around trying to shake the hook!

Pictured below is some of the happy clients from the past week!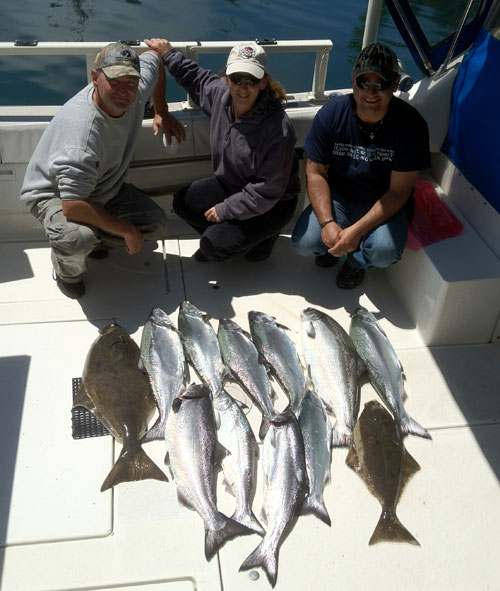 Kirkness group July 10, 2012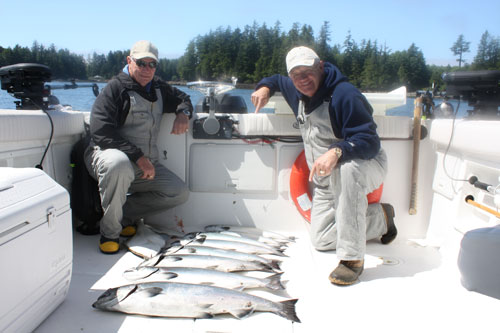 Al Miller with neighbor Bill July 10, 2012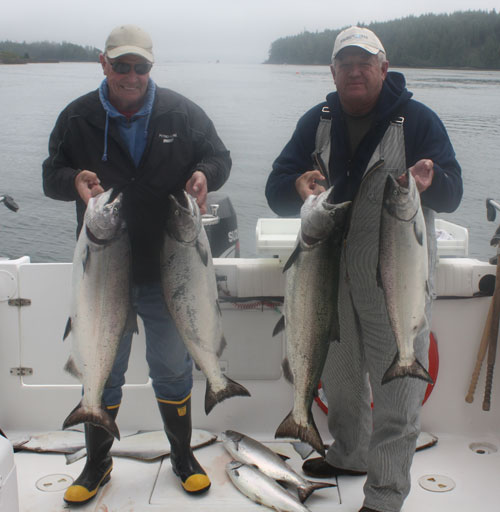 Al Miller with neighbor Bill July 12, 2012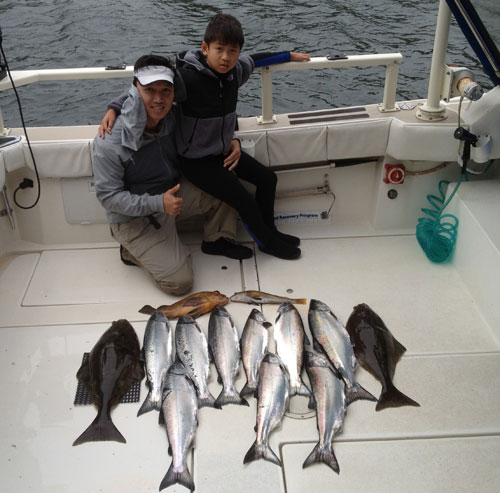 Chris Phan with son July 12, 2012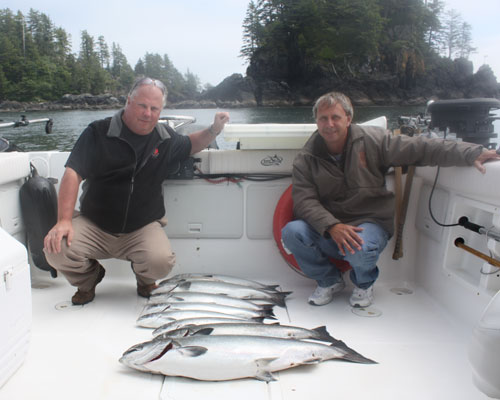 Marno and Howie McInnes July 13, 2012 (Howie's first Chinook was 30lbs! Not bad)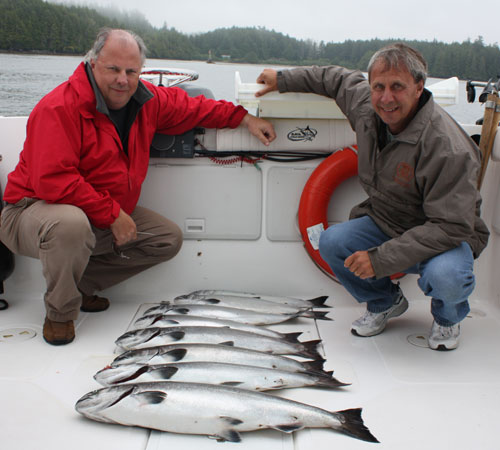 Marno and Howie McInnes July 14, 2012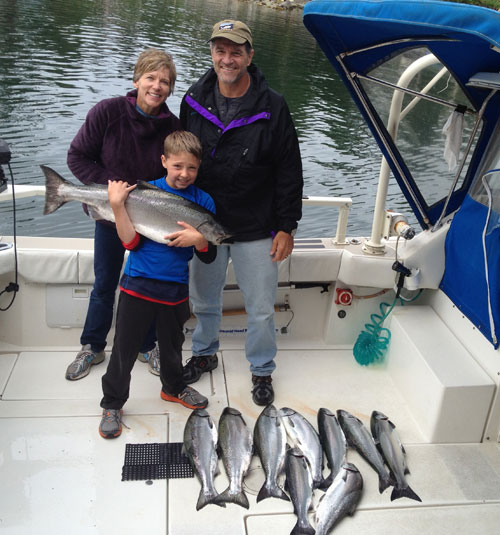 Jim and Dianne Brewster with son Cole July 15, 2012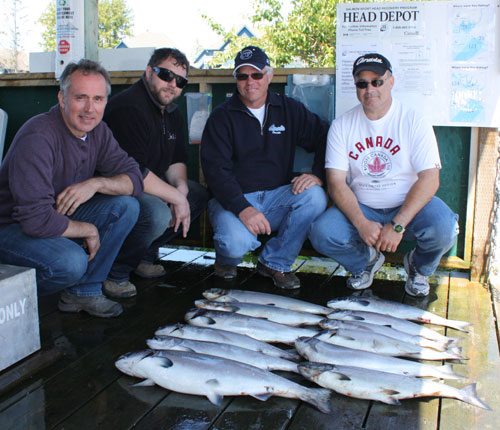 Rod, Cam, Dave and Wayne Whettel July 15, 2012