Fishing Report


August 10, 2013

Chinook fishing has been consistently good on the Shallows at Big Bank and we seem to getting some nice average size Chinook there the past few days. The size average is down this year compared to most, however we are catching lots of Chinook in the 15-20 range with a few around 25. The Lighthouse Bank is also producing with some nice average Chinook being taken there the past few days as well. Halibut seems to be plentiful on Big Bank and we are getting them bottom bouncing as well as trolling. Glow hutchies and coyote spoons seem to be the best for both. Coho haven't been here in large numbers, however since we are getting them on smaller lures instead of the usual Tomic plugs and spoons, it is nice to be able to focus on Chinook. Coho are still around Chrowe Island and they are out on South Bank, Lighthouse Bank and Big Bank. You will have to pick though them to get the hatchery fish.

Fishing should continue to be good through early September so come get your fishing fix before its too late! Below are some pics from the last few days!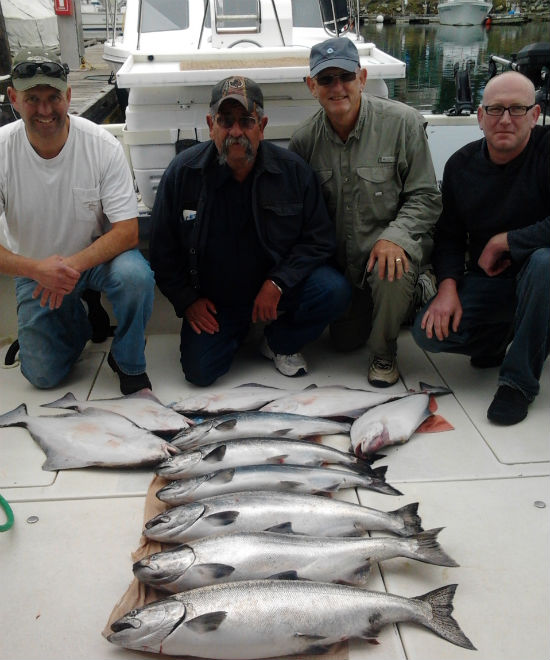 Hamilton group August 2, 2013. What a great day!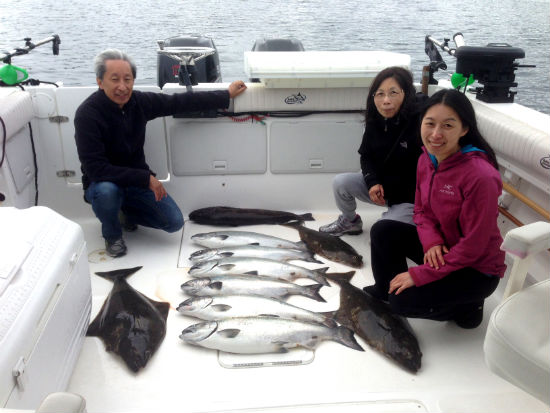 Lau family enjoying a nice day on the water, August 2, 2013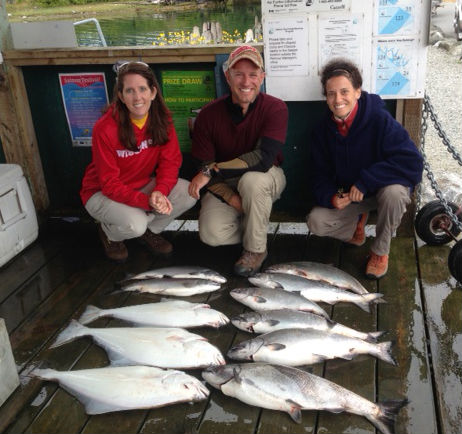 Paul family from Minnesota to enjoy BC fishing! August 2, 2013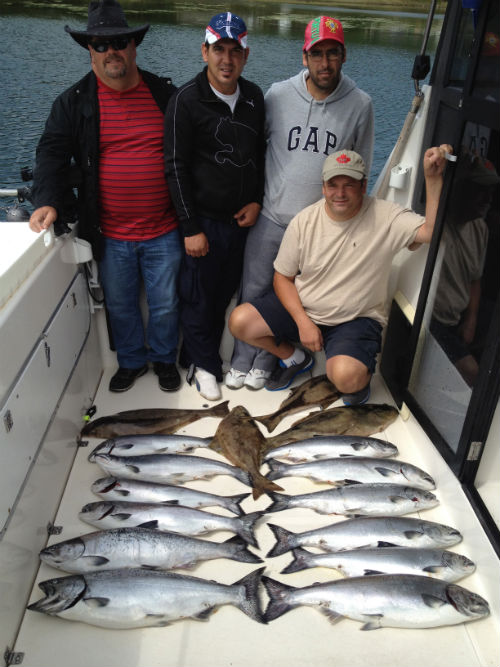 Calouro family from Ontario with a great catch August 3, 2013!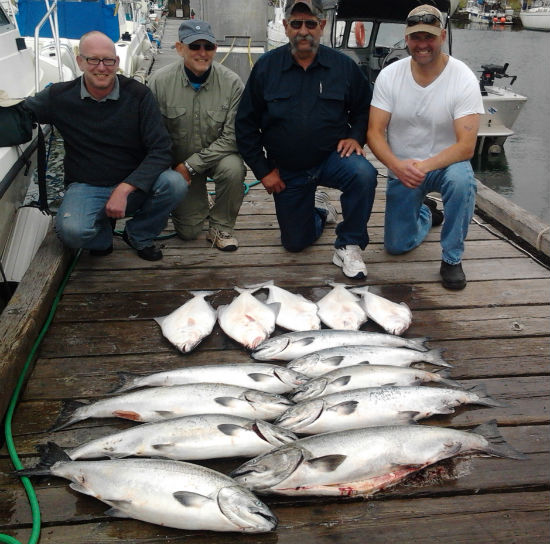 Hamilton group with another great day in Ucluelet August 3, 2013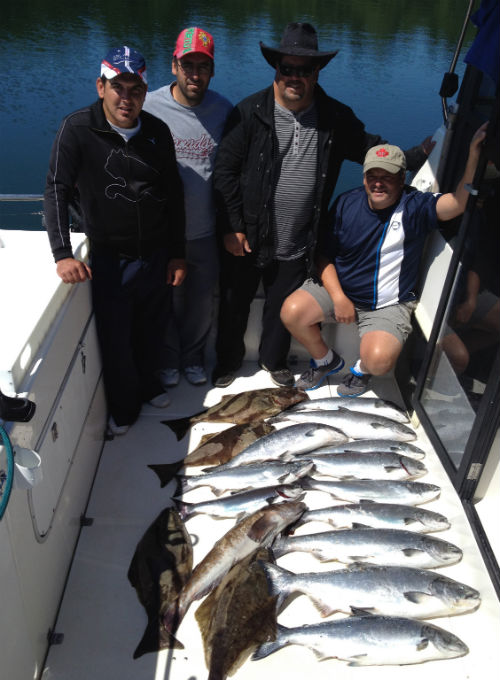 Calouro group enjoying great Salmon and Halibut action August 4, 2013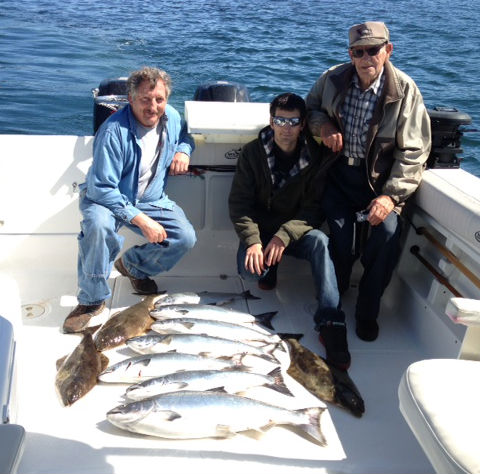 Moore family, grandfather to grandson! August 4, 2013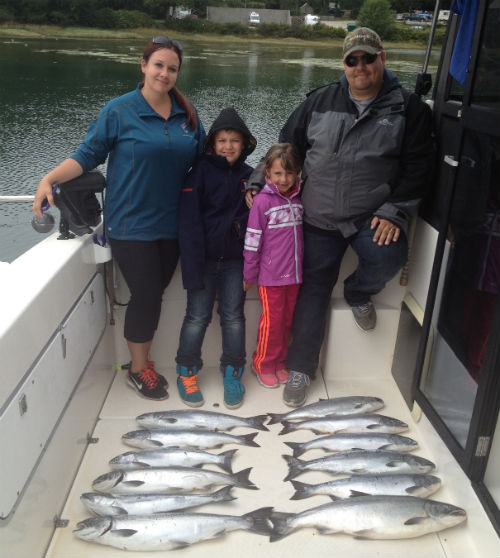 MCeachern family fishing trip to Ucluelet August 5, 2013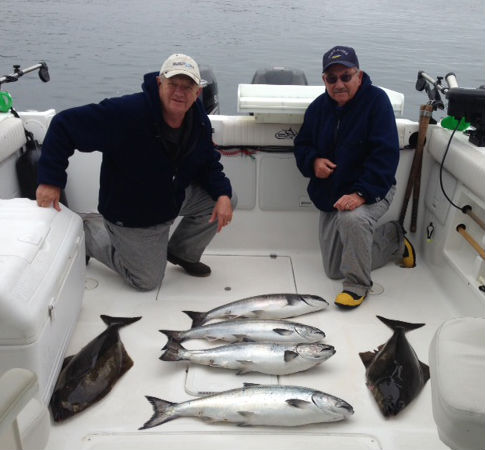 Al Miller (BC) and friend Sam from San Diego August 5, 2013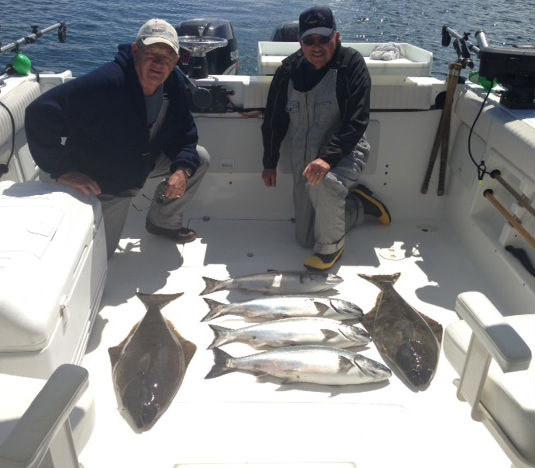 Al and Sam with some great fishing again August 6, 2013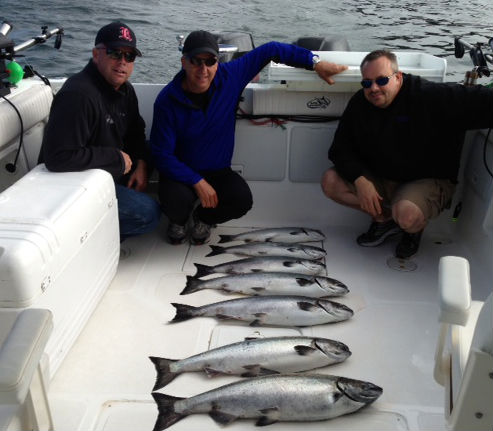 Kennett group with some nice Chinook August 7, 2013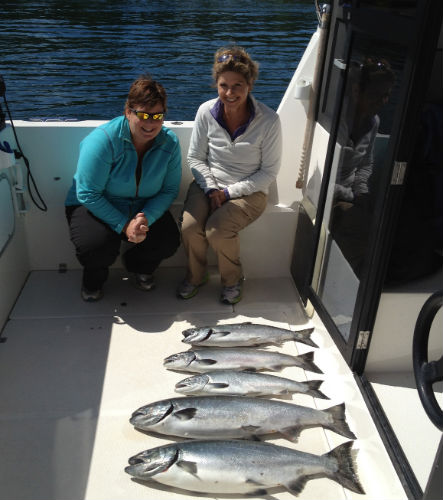 Kennett group ladies only! August 7, 2013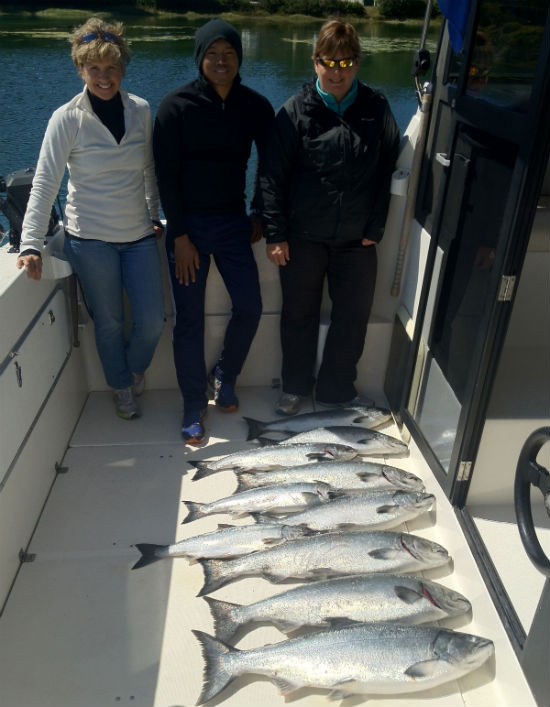 Kennett ladies with friend Ali August 9, 2013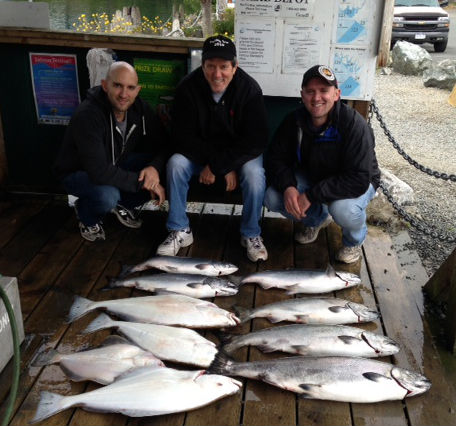 Rich family from Illinois! August 10, 2013