Fishing Report Ucluelet BC July 16, 2021
The past couple weeks have been a bit up and down for weather and fishing. The largest part has been the weather which kept us from fishing our offshore spots. The strong northwest winds are great for bringing in sun and fog but not so much for the fishing. We finally had a low system come through that brought a little rain but also a little relief from the strong northwest winds. Many people think that rain automatically brings bad weather. As guides we really only care about the wind forecast.
It looks like the wind forecast is going to get significantly better this next week. We have had some great fishing the past couple days on Big Bank for Chinook and Halibut with a few Coho mixed in. The majority of the action is centered around the Rats nose and Hali West. Chinook are being caught at all depths. Coho are mostly on the surface but are also being caught deep as well. Anything is working. Not really but almost. What matters most is getting on top of the schools and getting to the right depths.
If you are looking at still fishing this season check out
fishing packages
which most include fishing, vacuum packing and freezing and accommodation. You can also check out
Ucluelet-Info.com
for other accommodation options.
We hope to see you out fishing soon!
Sam Vandervalk
Owner/Guide
John Santic July 3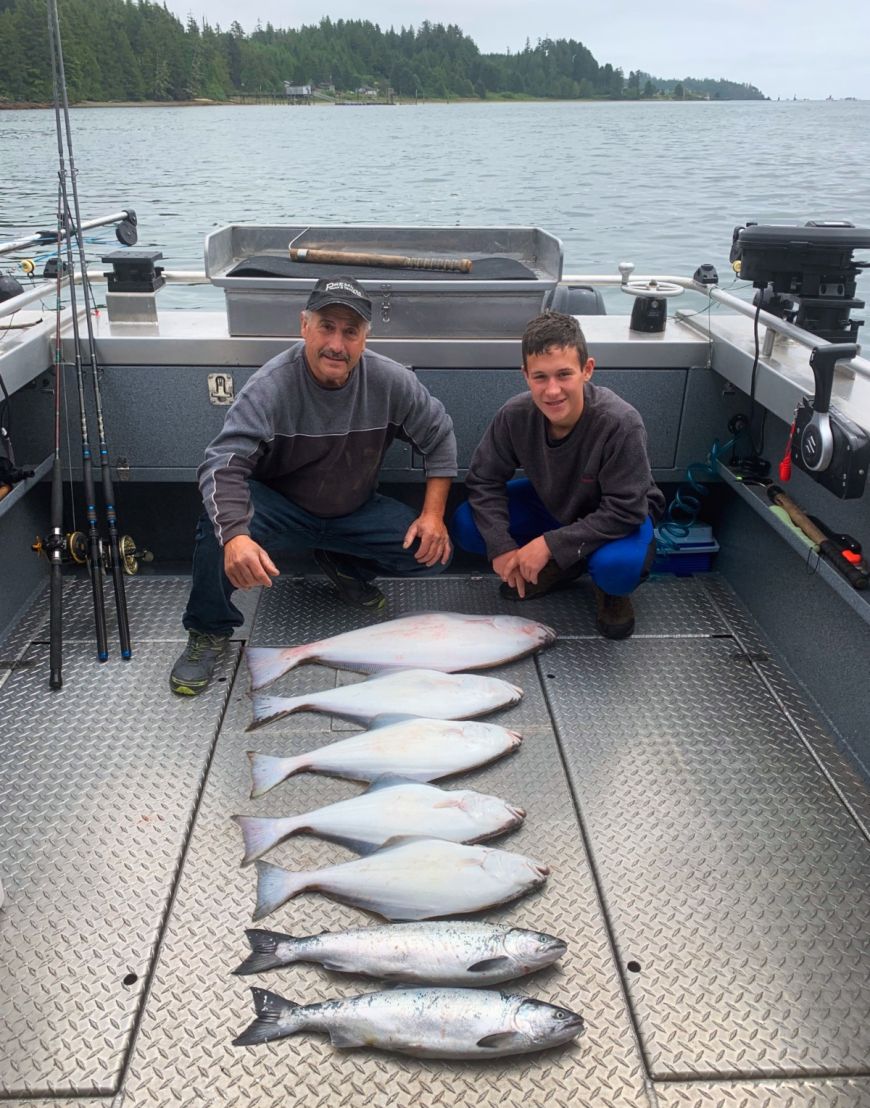 Ed and Mateo Simas July 4, 2021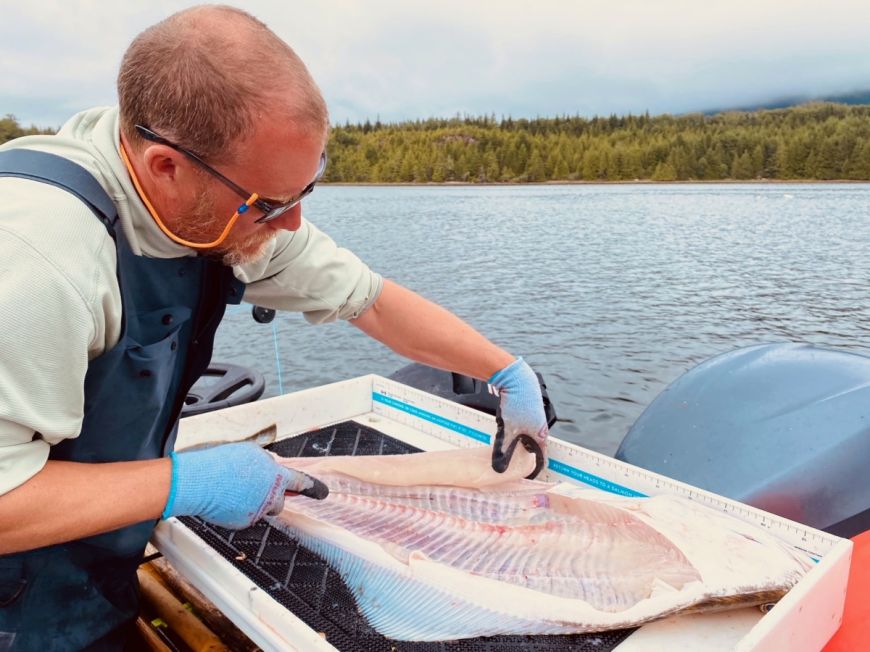 Guide James filleting a halibut July 13, 2021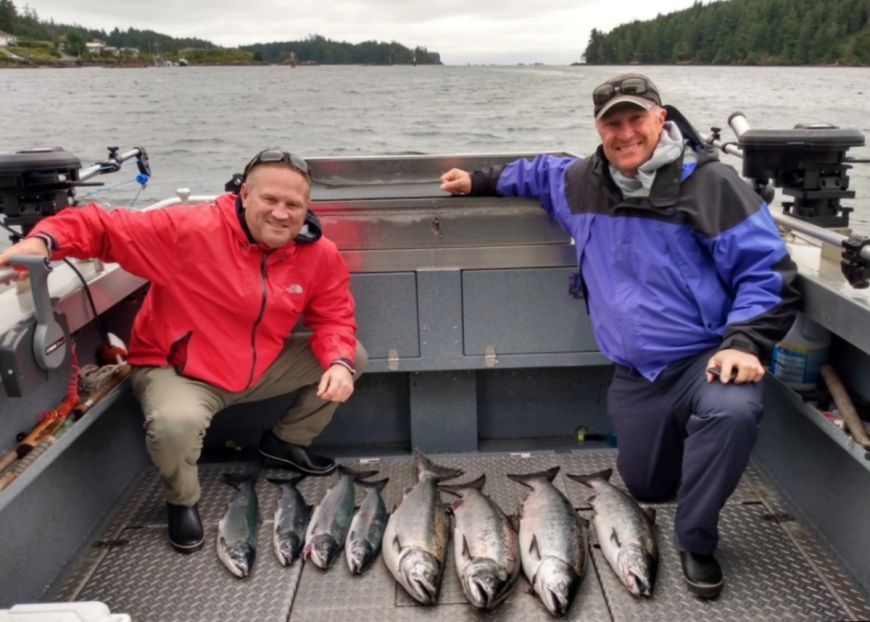 Craig and Andrew with a limit of Chinook and Coho July 6, 2021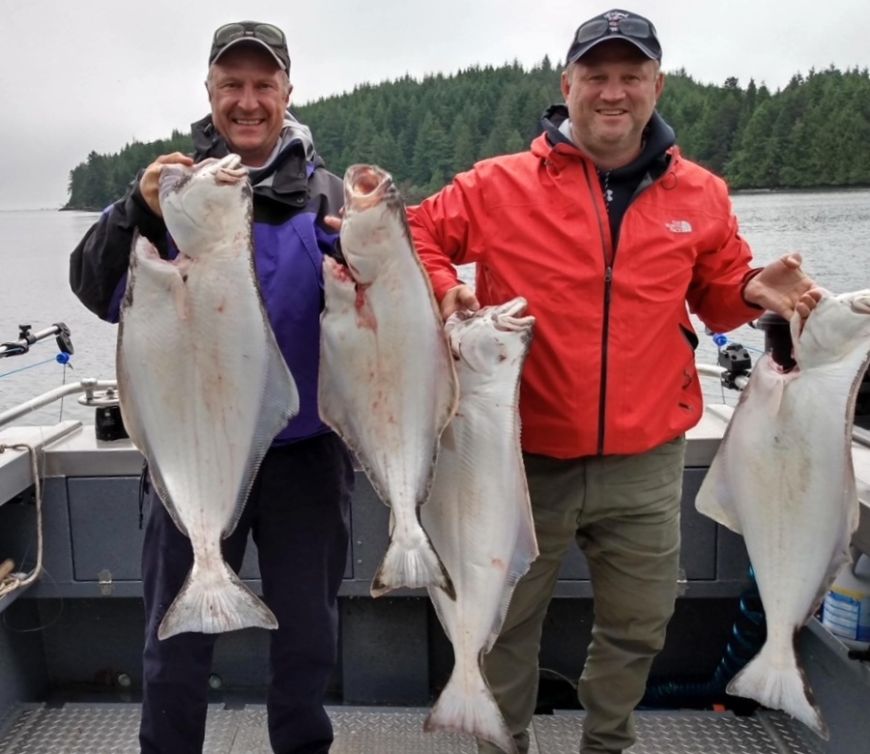 Craig and Andrew with 4 halibut caught first thing in the morning July 7, 2021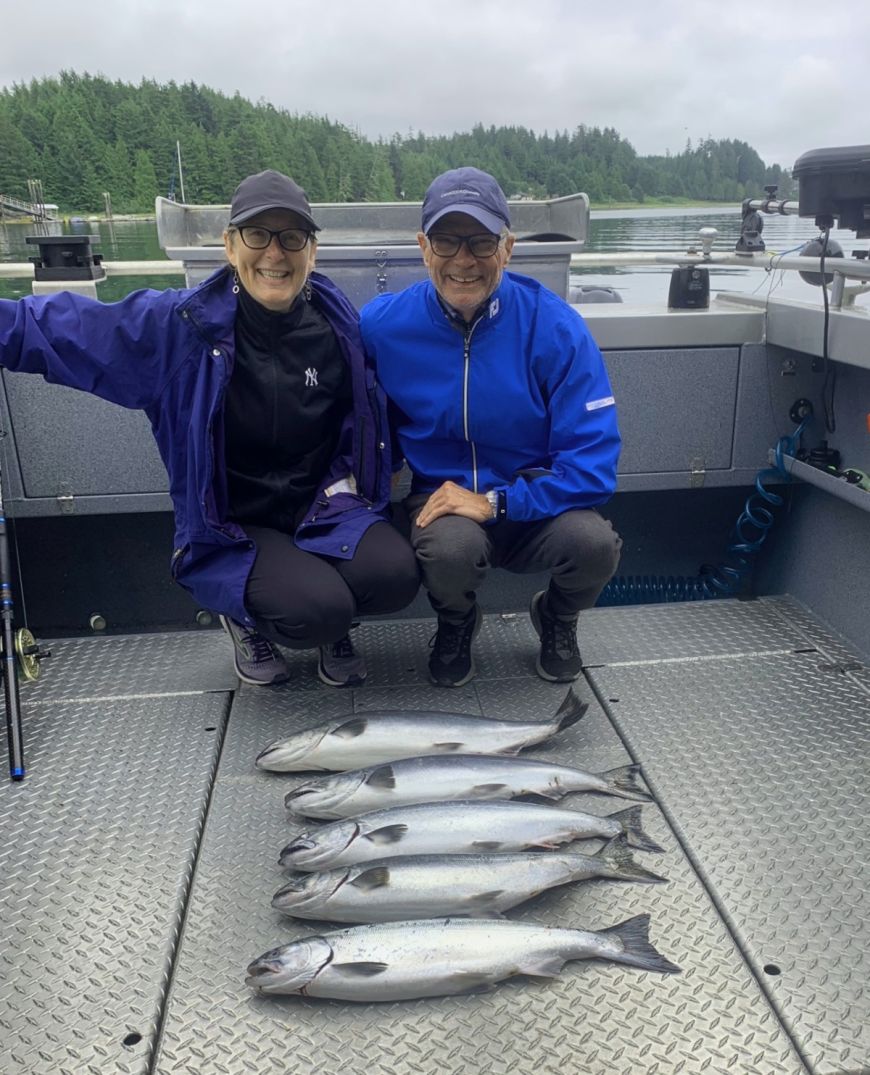 Daryll and Cathy White July 7 for an afternoon trip
July 10, catch for a couple of guys that are camera shy!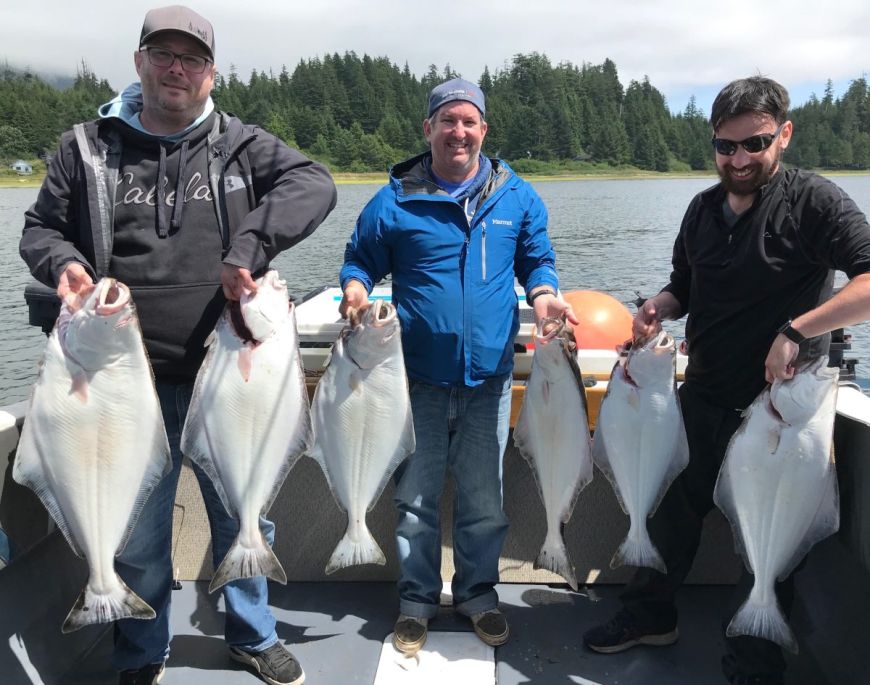 Jones group July 15, 2021 with limit of halibut!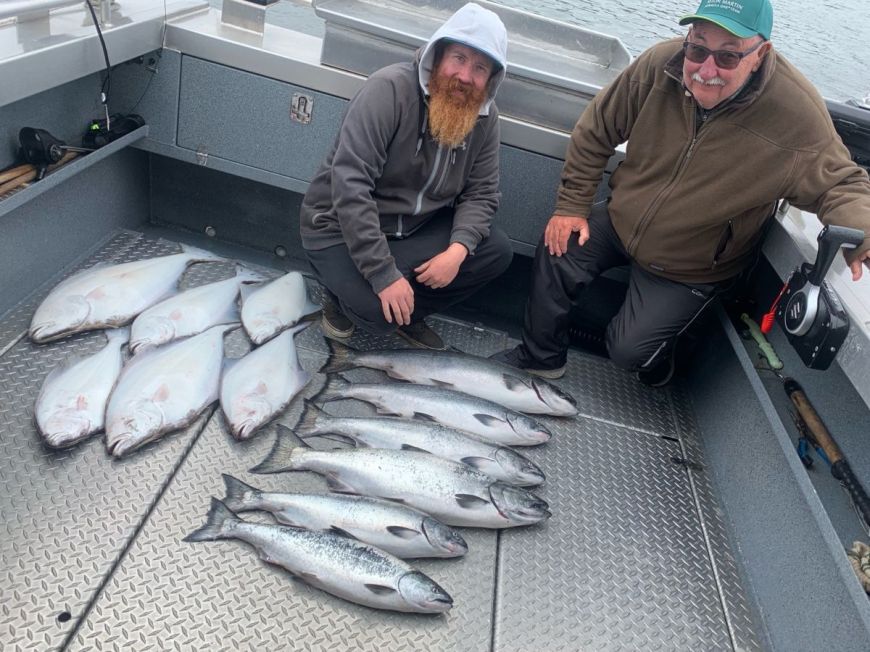 John Tomlinson posing with friend July 16, 2021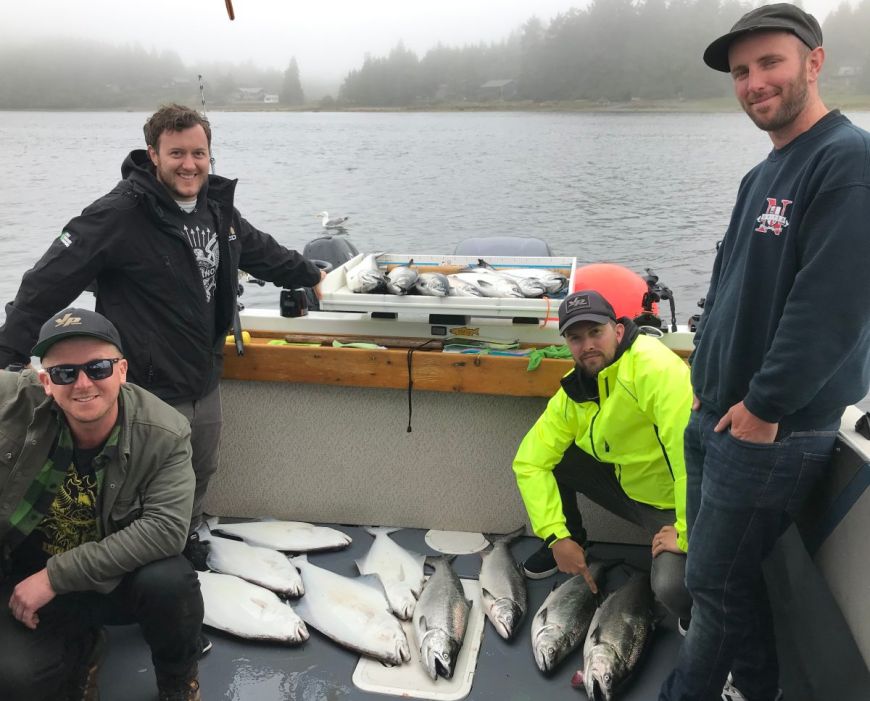 June 16 with the Osmond Crew


Guide Keith showing he can be the smaller man in a photo!