Fishing Report June 19, 2020 Ucluelet BC
Its still early but fishing has been pretty good over the past 10 days. We have been surprised with some good sized Chinook moving through and had some pretty epic bites. We consider June 20 and on prime time so come out and get some good eating fish to take home! The halibut have been in a few different spots and we have mostly been anchoring for them. The Chinook are in a few spots, half right next to shore and half in protected water with flat calm water. The weather has been good and is expected to be good this next week. That means more screaming reels!
For accommodation check out Ucluelet-Info.com or if you are looking for a package we have some brand new cabins we are just finishing up and should be ready by July 1. Time is of the essence to book you fishing trip! You can check out our
packages here!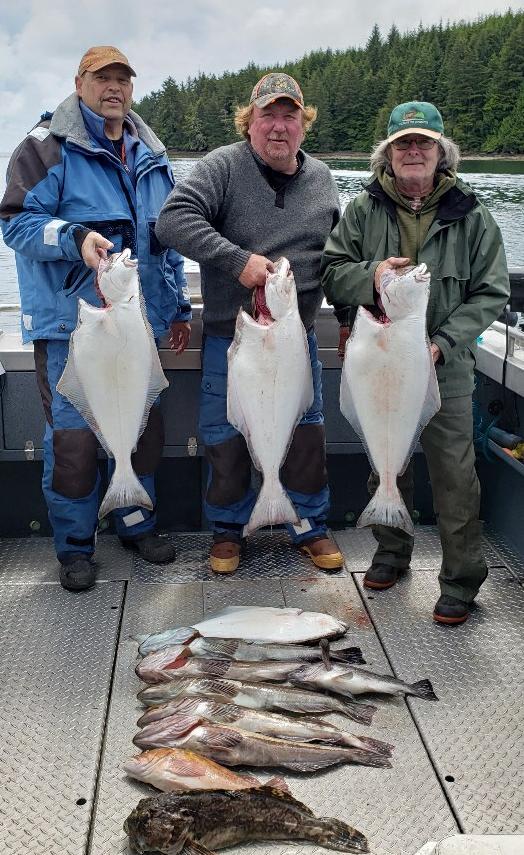 June 13 Hampel Group with a some halibut and lingcod.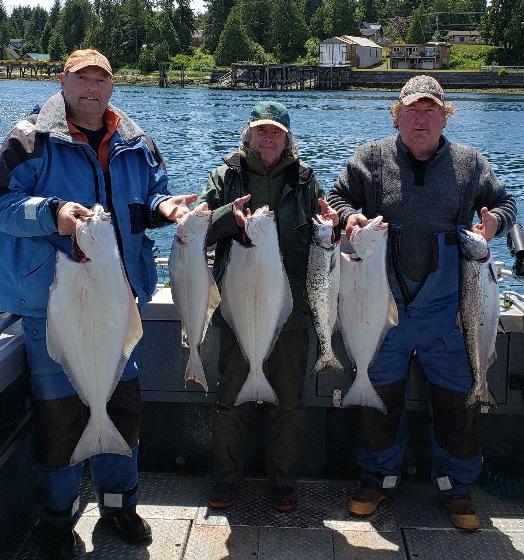 June 14 Halibut and salmon (a few were released unintentionally lol)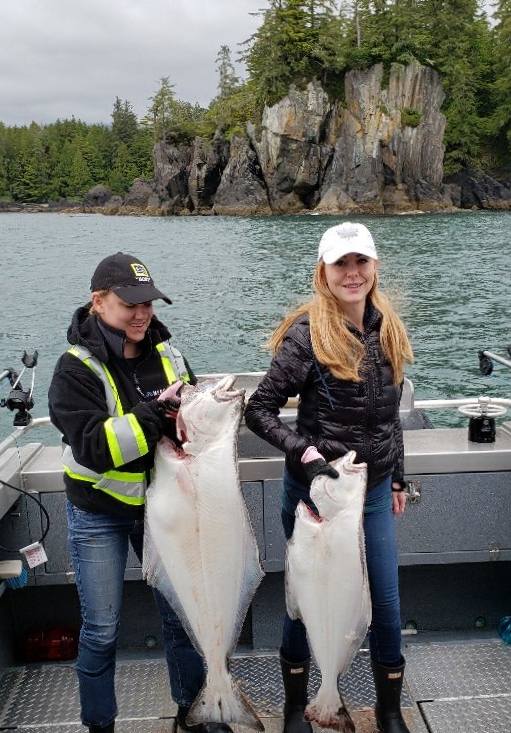 June 17 Kit and Annie holding some nice halibut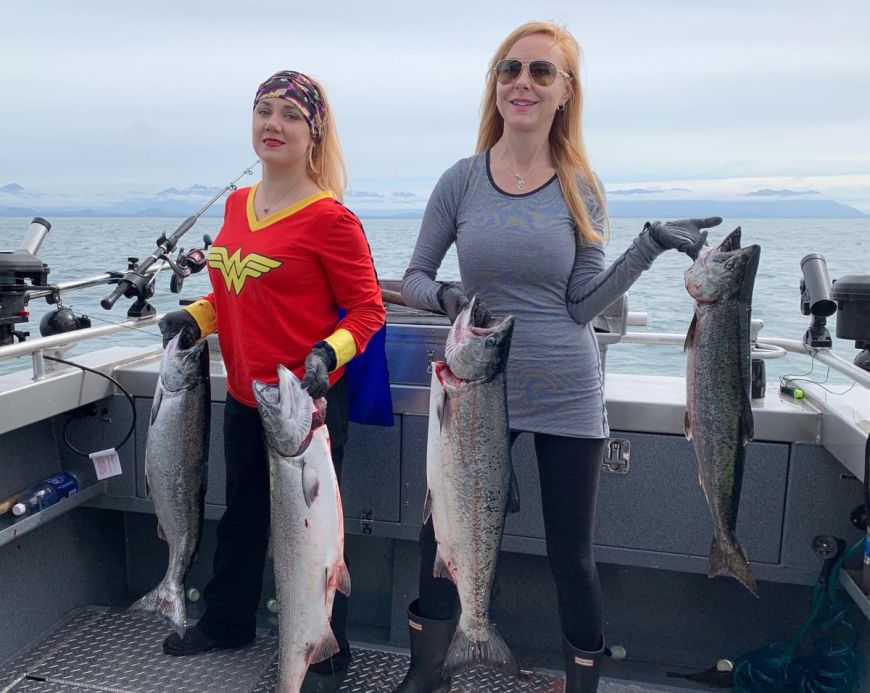 June 18 Kit and Annie holding up some good sized Chinook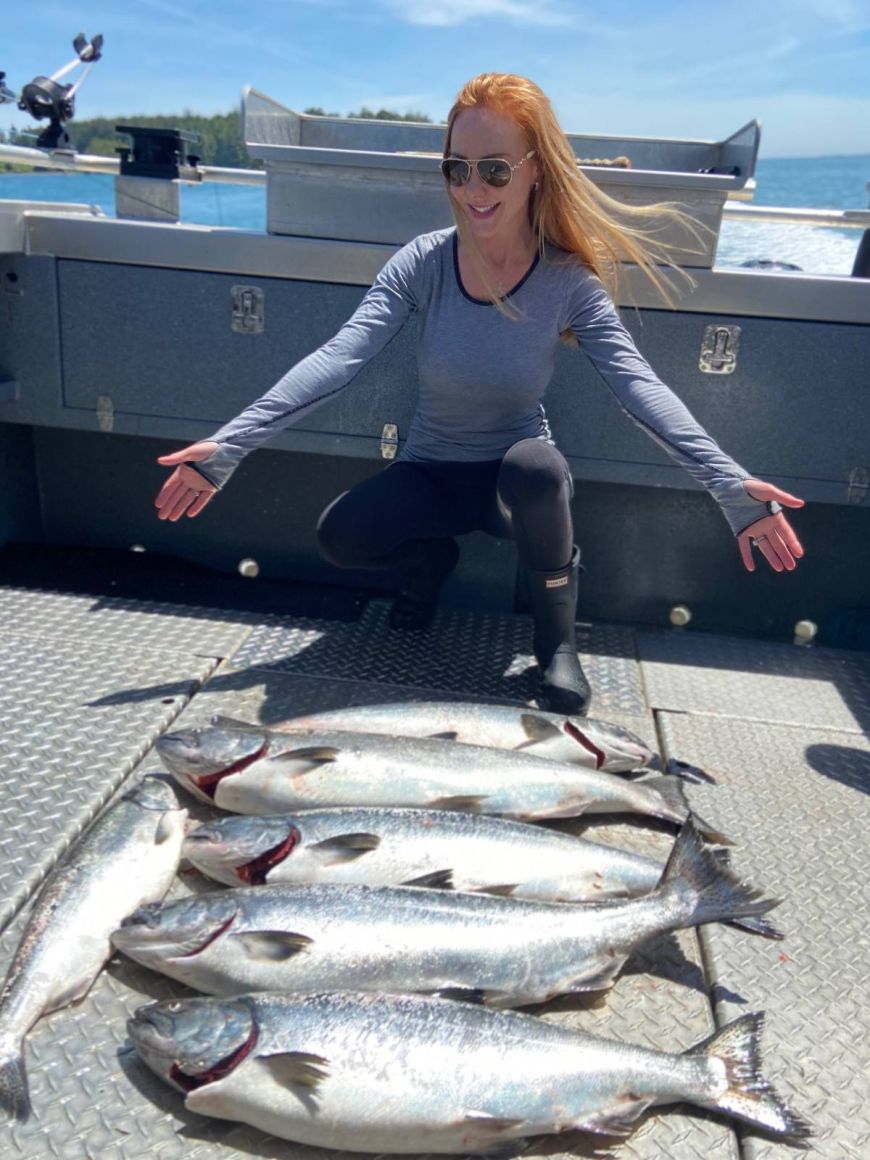 Annie admiring their catch at the end of the day!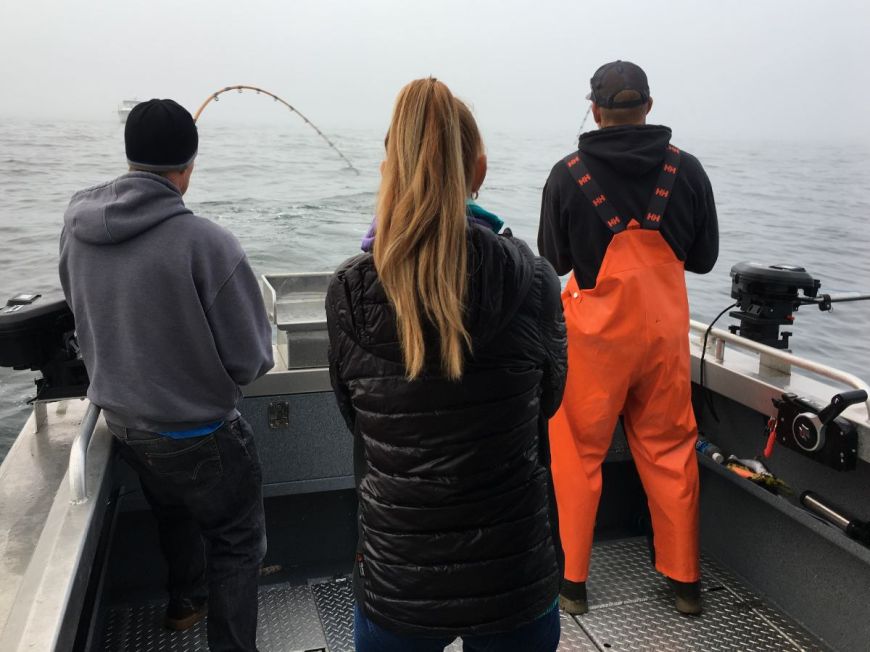 June 19 Michael Babakaiff with a nice Chinook on.
Guide Andrew pulling the Chinook out of the net.