Fishing Report: Ucluelet, B.C. August 10, 2017
There are fish in a quite a few areas offshore including Big Bank, Outside Light and Heisen. The local run of 15-30lb Chinook has started along the shore the last few days. Big Bank has been consistent for good numbers of small to medium sized Chinook and also decent amounts of halibut. The Rat's Nose to the east of the Egg is where most boats have been fishing for salmon, and the shallows are where people are getting the halibut. The inshore fishery has been pretty consistent for larger Chinook and we expect the inshore fishing will be good through early September. As expected, we have started to see some pretty good bites here.
We are booking packages for next year so make sure you get you spot very soon if coming in the busy season from June - September.
If you are looking to get last minute accommodation for Ucluelet or Tofino check out
www.tofino-info.com
. Accommodation has been tough to find for July and August so make sure you book right away.
Sam Vandervalk
Salmon Eye Charters
Fishing Reports Archive:
http://www.salmoneye.net/site/fishing-with-us/fishing-reports.html
Below are a couple pics from the past week. Tight lines!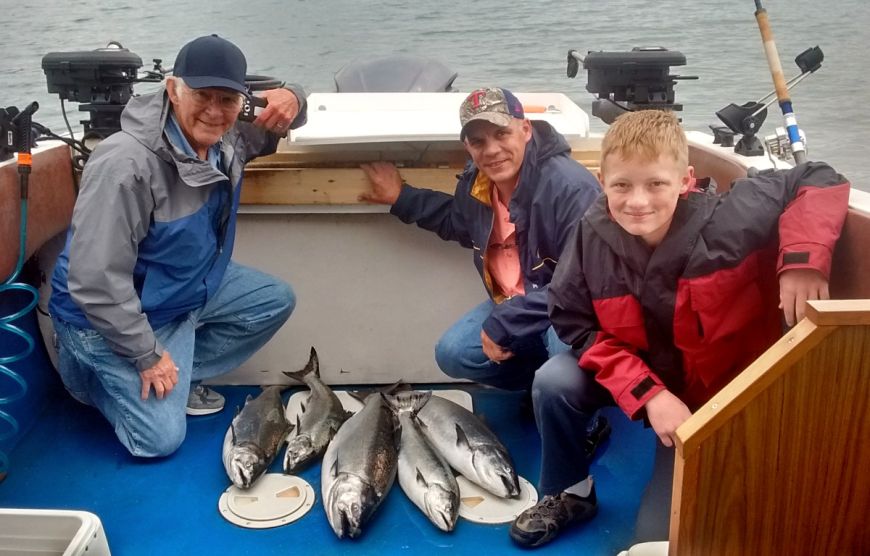 Hal, Richard and Barry Smith on August 5, 2017.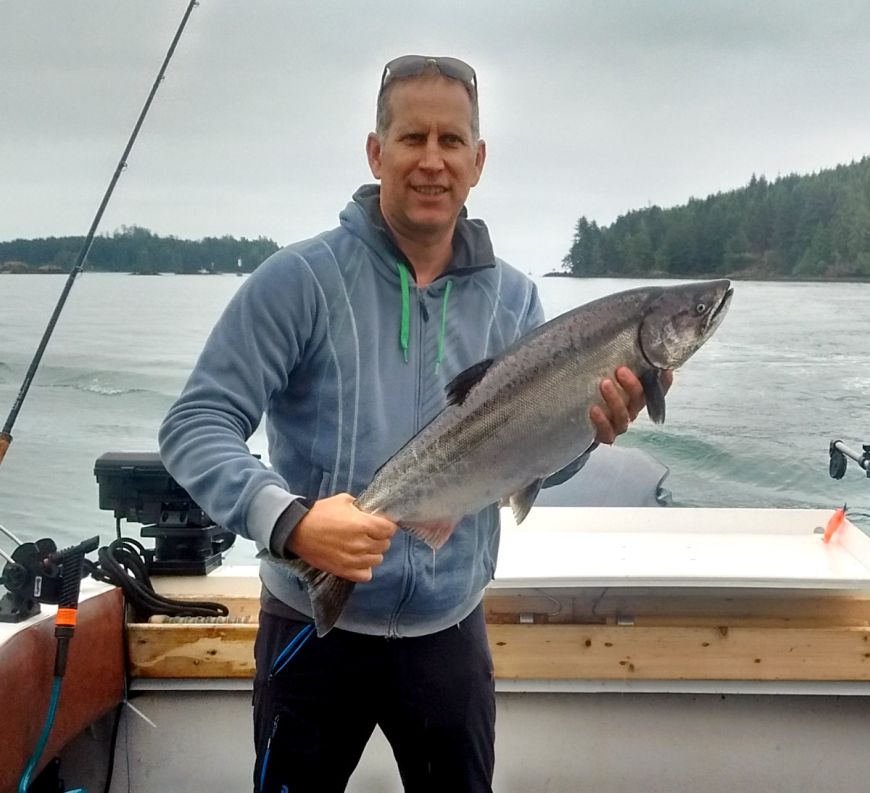 James Cole with a nice catch the afternoon of August 5, 2017.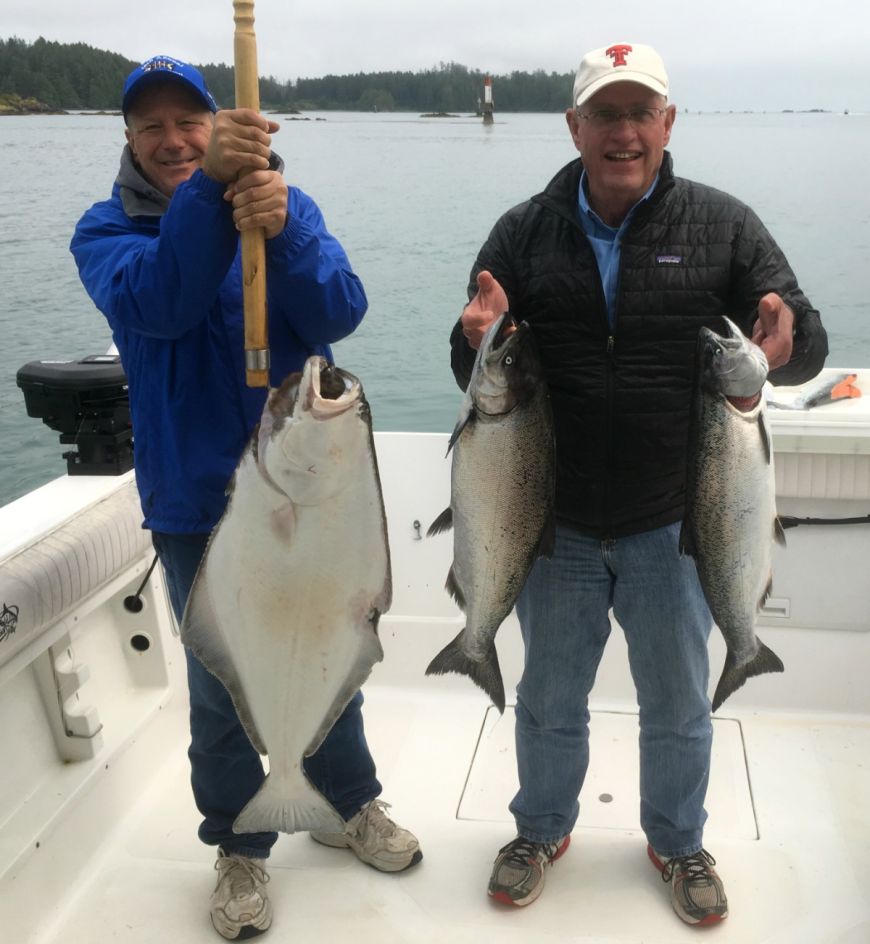 Everett Monroe and James Farmer with a nice halibut and salmon on August 6, 2017.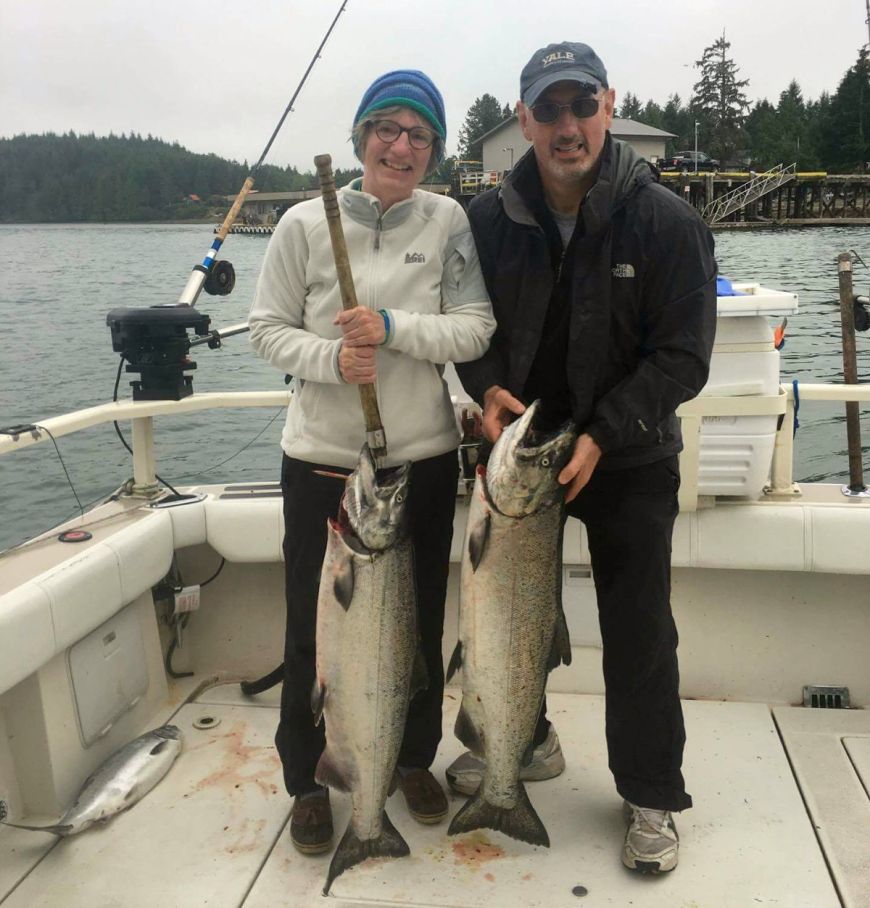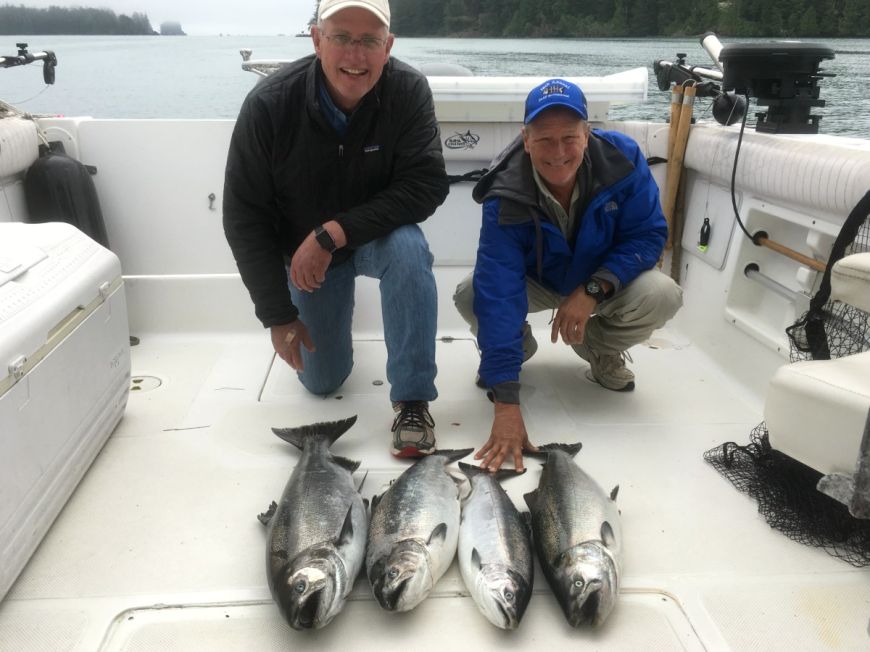 Everett Monroe and James Farmer with a perfect last day of fishing August 7th - that is one well-stocked freezer!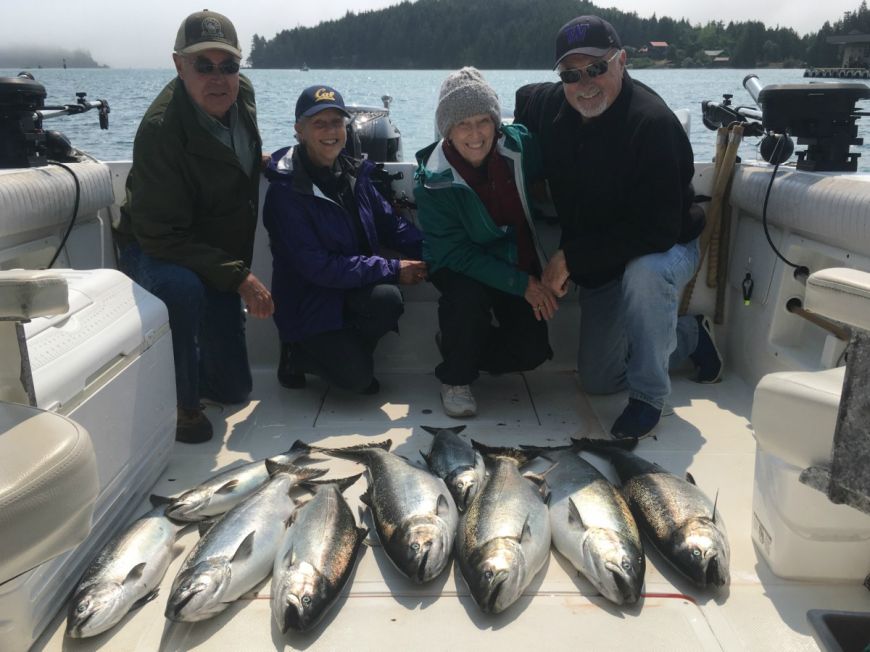 The Darlington Crew with an amazing first day of fishing August 8, 2017.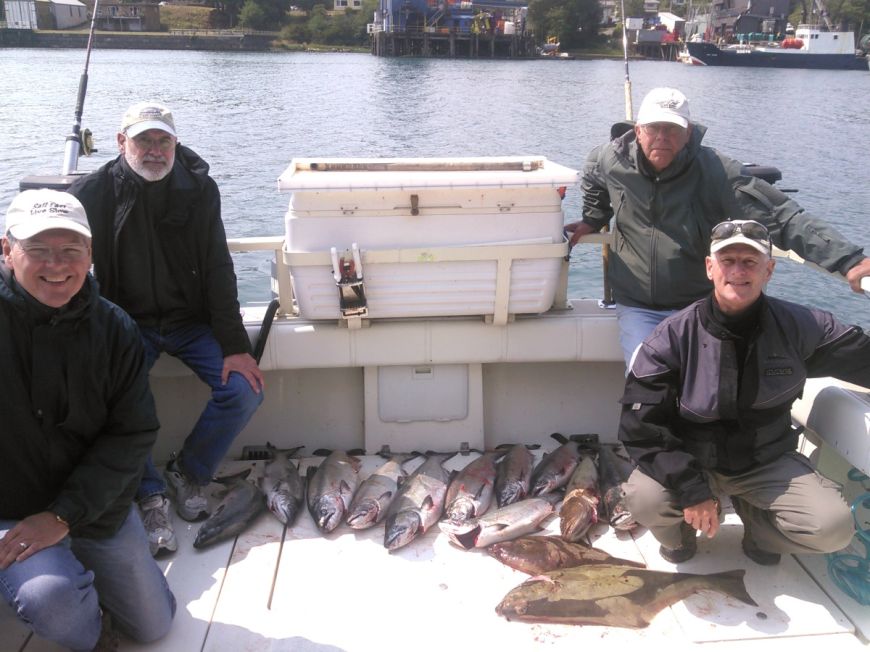 The Burgess Crew with a great first day August 8, 2017.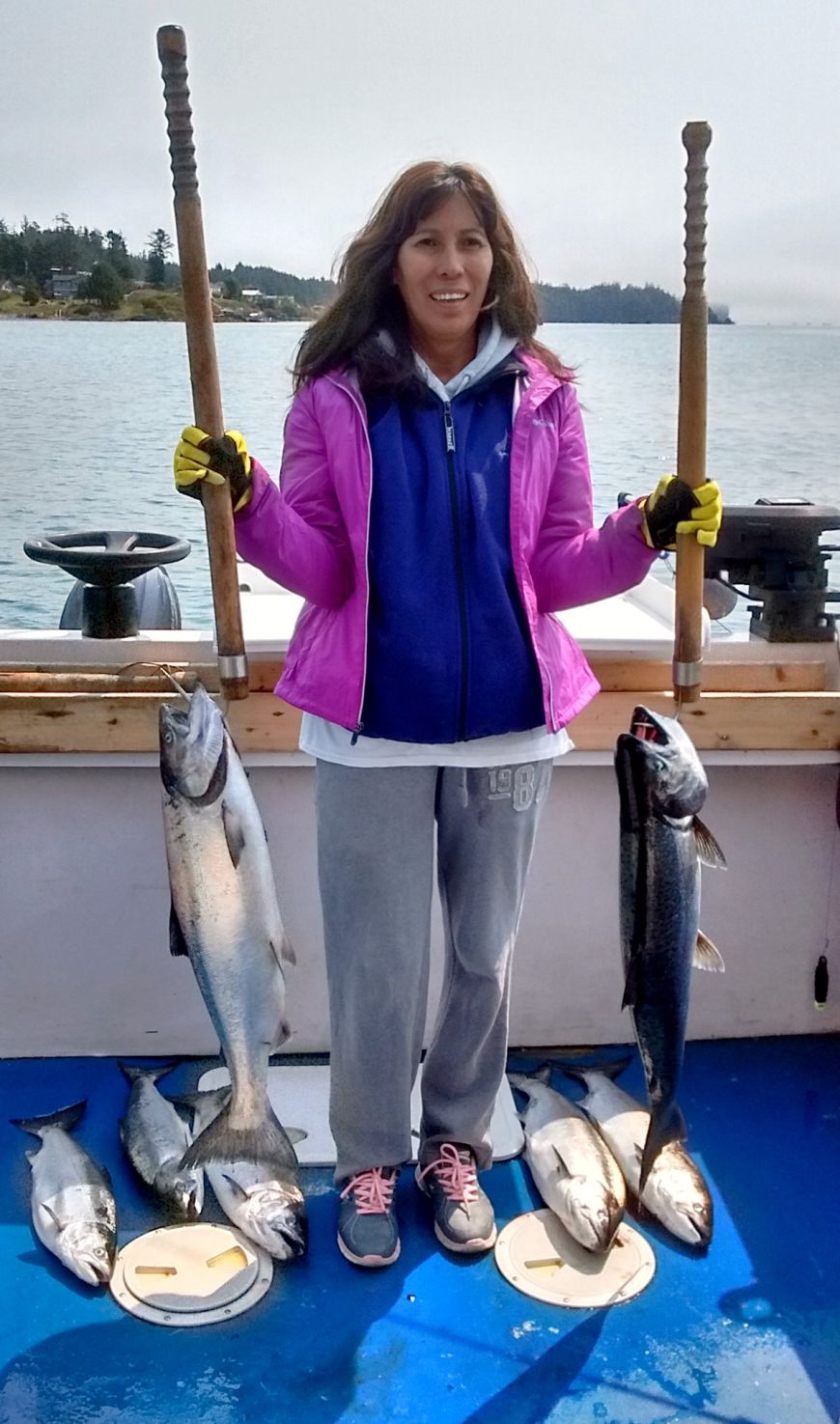 Joan Miller after a solid first day August 9th, 2017.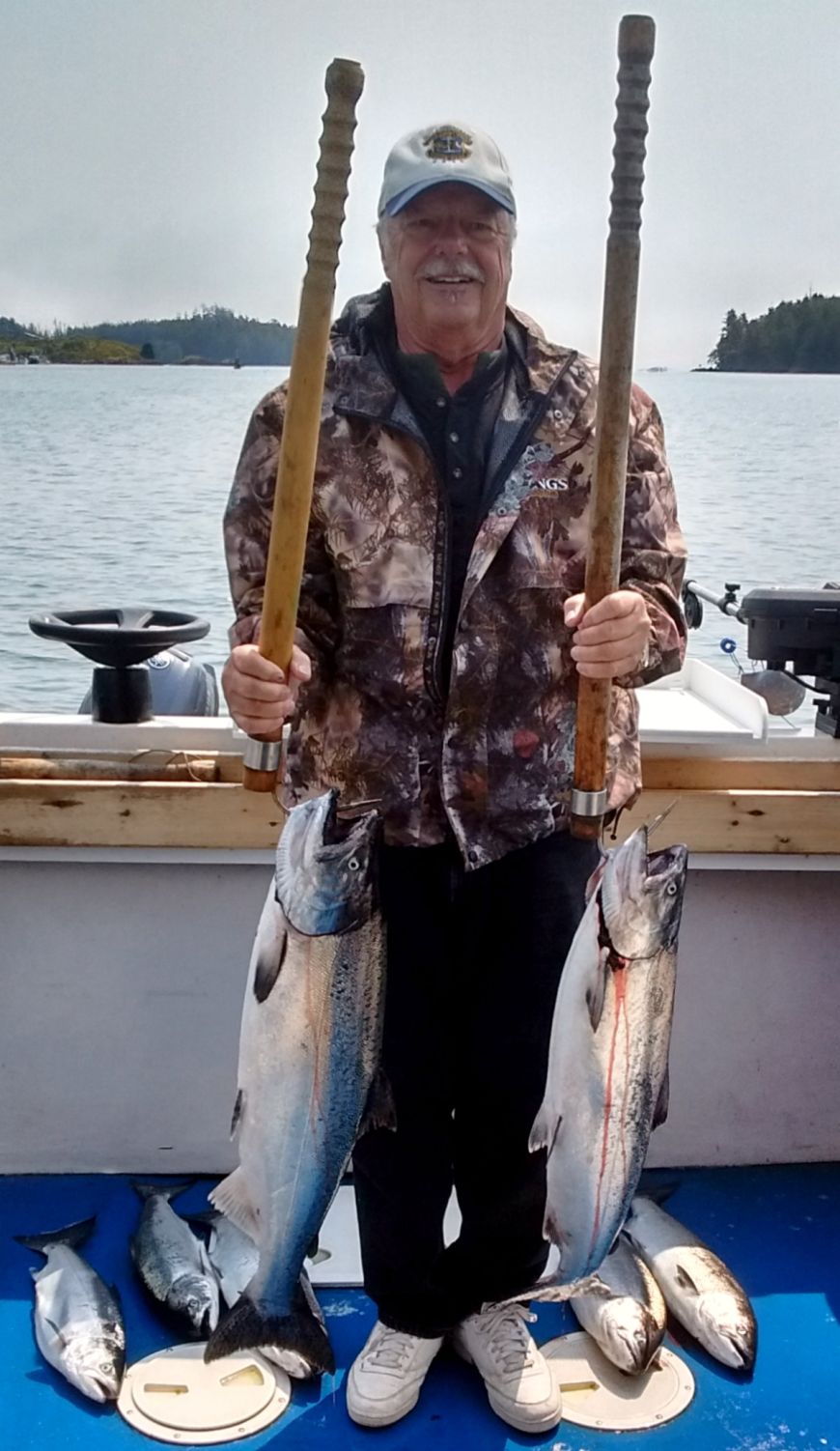 Jim Schoudel with his first day's catch, August 9, 2017.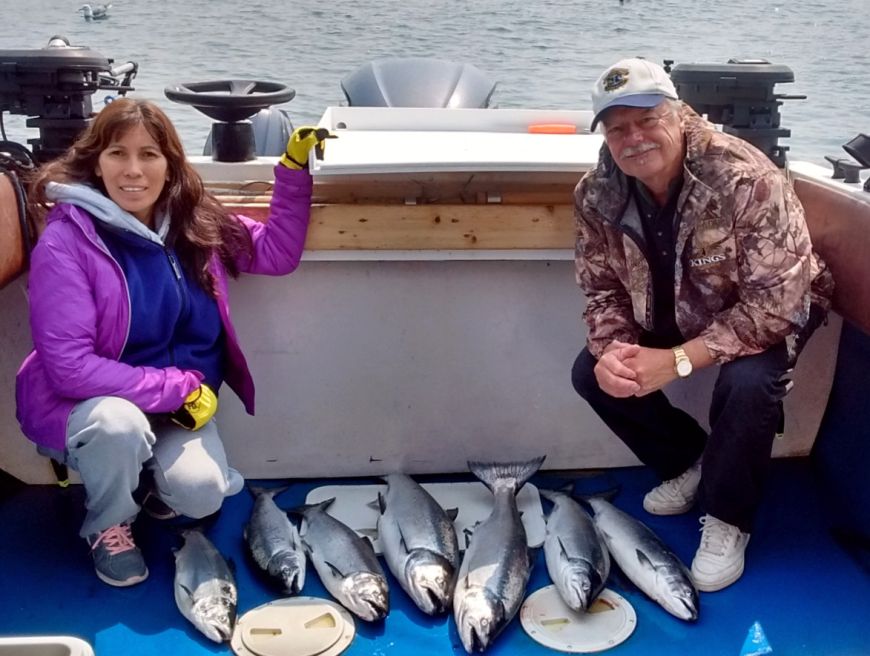 Joan Miller and Jim Schoudel with a boatful on August 9, 2017.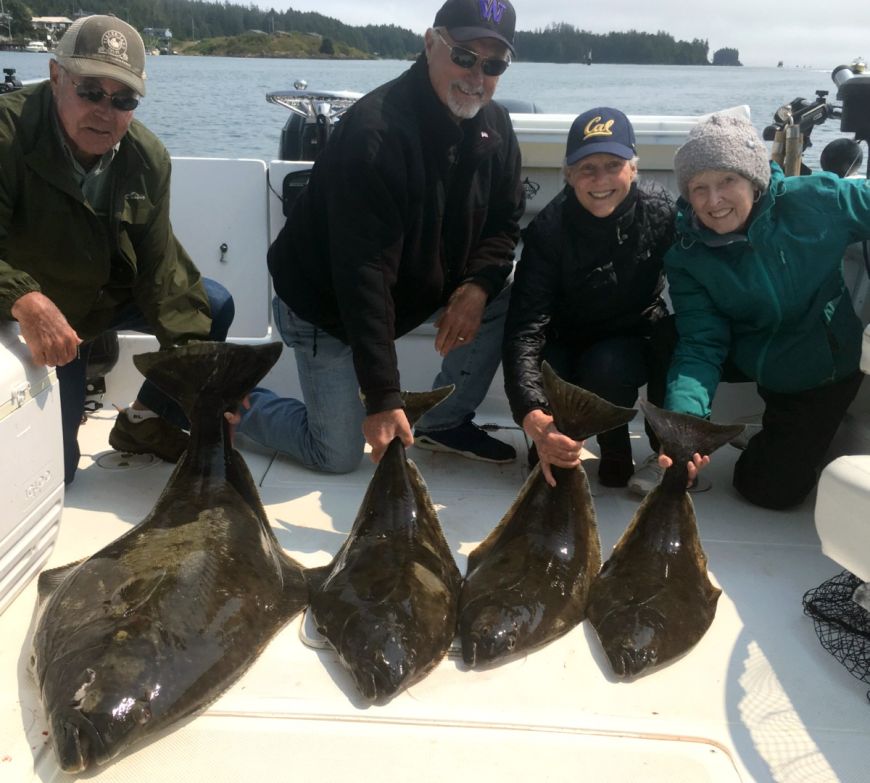 The Darlingtons after a fantastic halibut day August 9, 2017.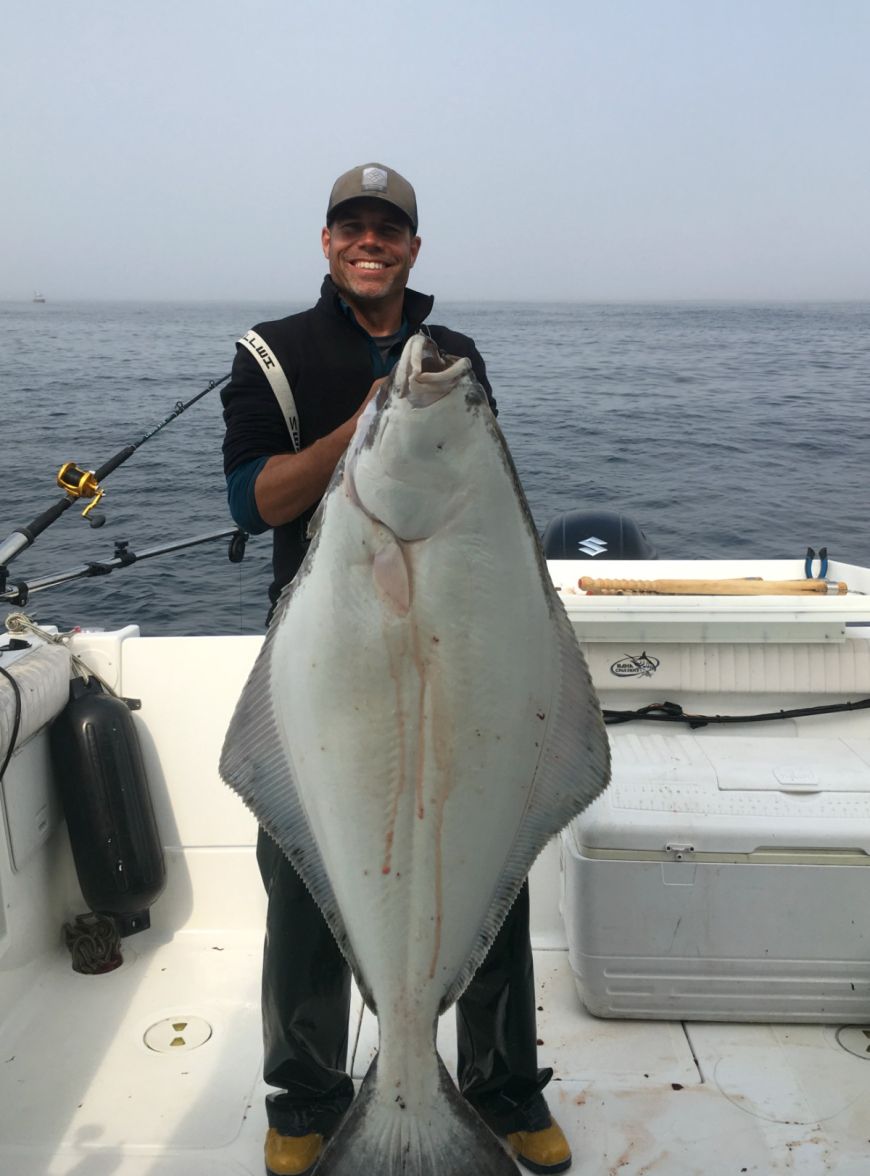 Captain Sam with a monster halibut August 9, 2017.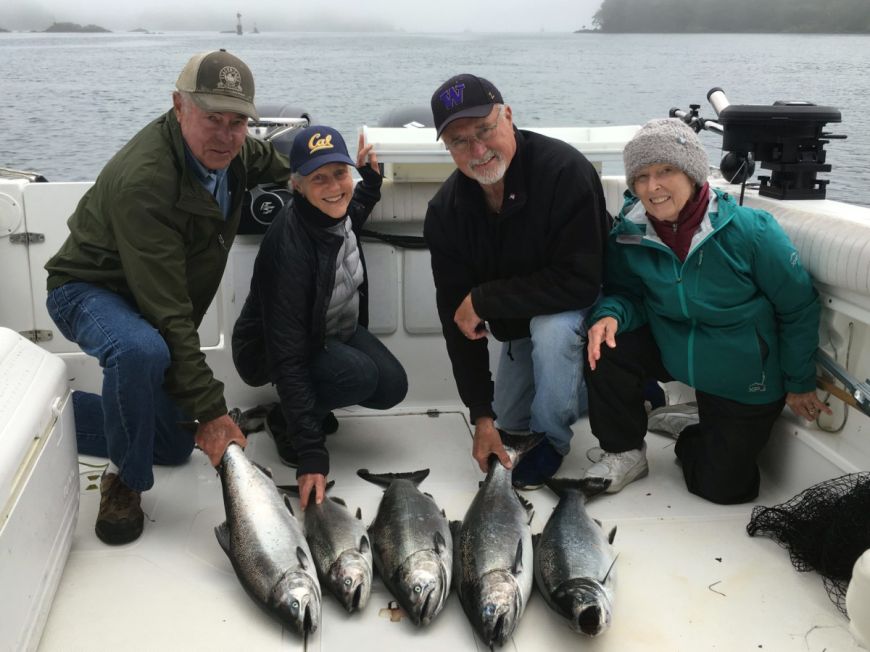 The Darlington's with their final day's catch on August 10, 2017.