Fishing Report April 29, 2017
Spring fishing for the past couple weeks has been mostly good when we can get out except for a couple days which were abnormally slow for Chinook. The past few days the fishing has picked up again. Up and down fishing often happens during April and fishing starts to be more consistent as we head into May. The water temperature is very cold right now at around 45 degrees (F) which is a good thing for future smolt entry into the ocean.
On days when the salmon fishing isn't producing well, we turn to catching lingcod and red snapper. If you are coming up to the west coast give us a shout for your west coast experience.
Pictured below is a video and picture of Joe Martin from San Diego catching a ling cod April 24 in a way that doesn't happen to everyone.
If you are looking to come during summer months I would suggest booking your accommodation very soon at
http://www.tofino-info.com/resorts-hotels-tofino-ucluelet/
or you can do one of our
fishing packages
. This is the busiest summer I have seen for booking accommodation and we have very limited availability.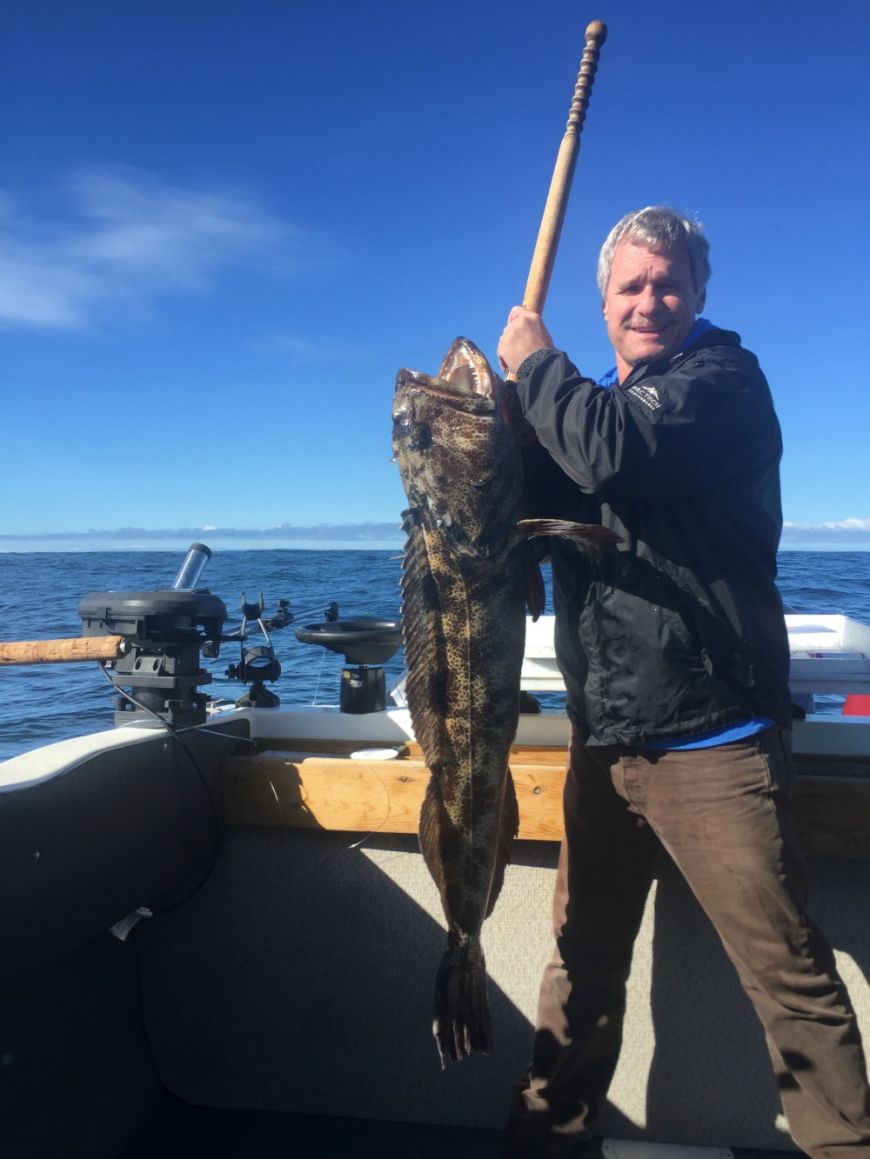 Joe Martin holding his lingcod April 24, 2017.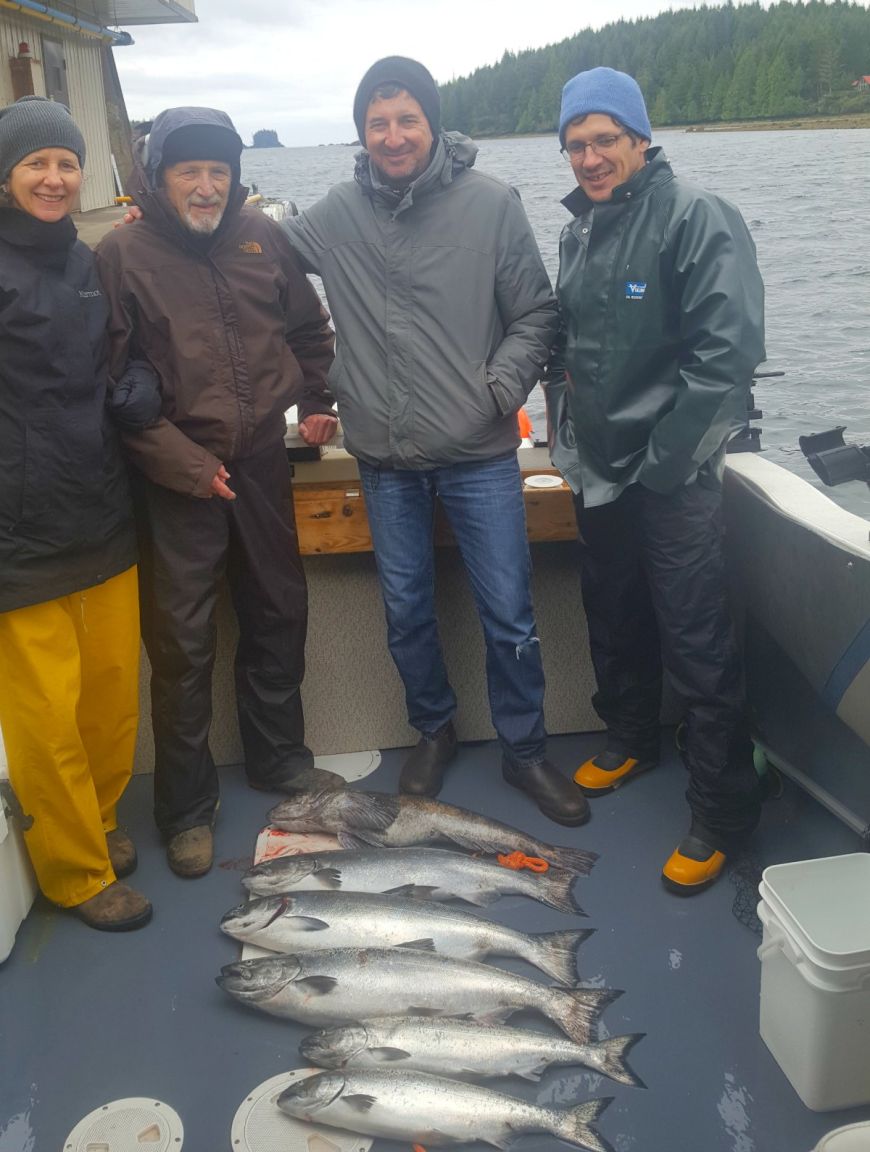 The Sadlick family April 29, 2017 (Grandpa's trip)