Fishing Report Ucluelet B.C. June 25, 2016
Fishing Report Ucluelet BC June 25, 2016
Fishing has been more of a roller coaster than we expected though most days have been successful. Bite times are happening early some days and later in the day on others. Experience and cunning have been necessary to still bring in good numbers on days when most boats have been slower. The good news is that most people are going home with good amounts of fish for their freezers and bites are getting more frequent! We have heard there are large numbers of fish just north of us so our bite frequency should be going up dramatically. I will say we are a little spoiled in that if we aren't limited with salmon at 10:00 we can rate it as a slow day.
We have been getting fish at Long Beach, Great Bear, Sail Rock and Big Bank. For the last week there have been Gray and Humpback Whales working between Great Bear and Sail rock, so it makes a little fishing bonus.
Halibut have been consistent on the days we have fished them at Big Bank, Long Beach and other areas.
Below are some pics we have taken since the last report. We had Laurissa Cebryk join the Salmon Eye team and we should be posting pics and reports more frequently. Make sure you have liked our Facebook page to see pictures as they come in!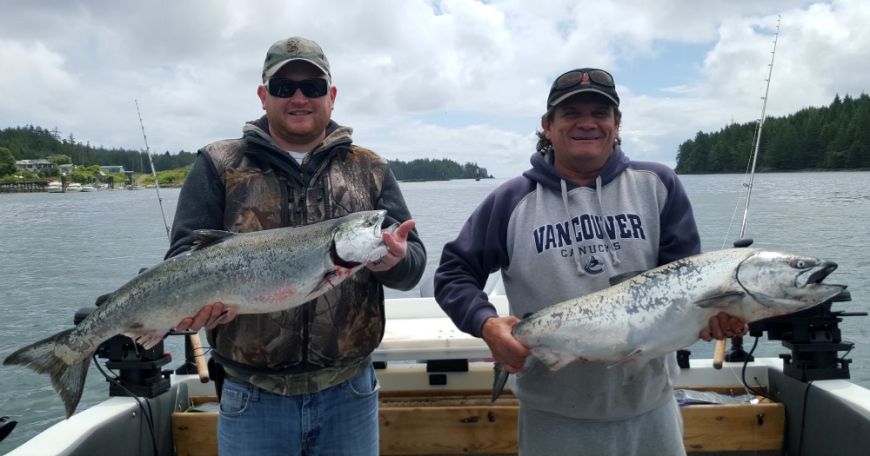 Sean Casey and Mark Walker with 2 of their catches on June 13, 2016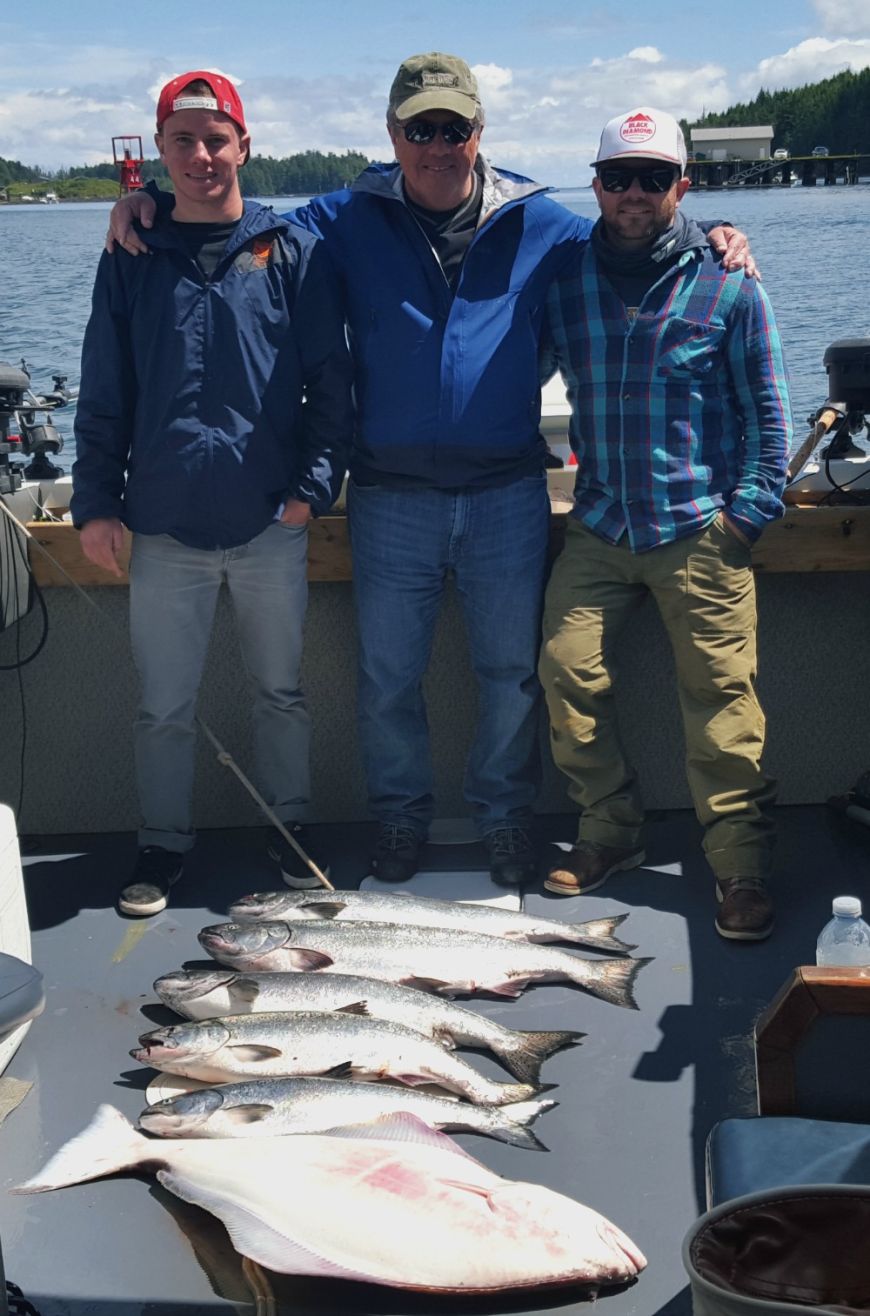 Rob Campbell and Sons June 14, 2016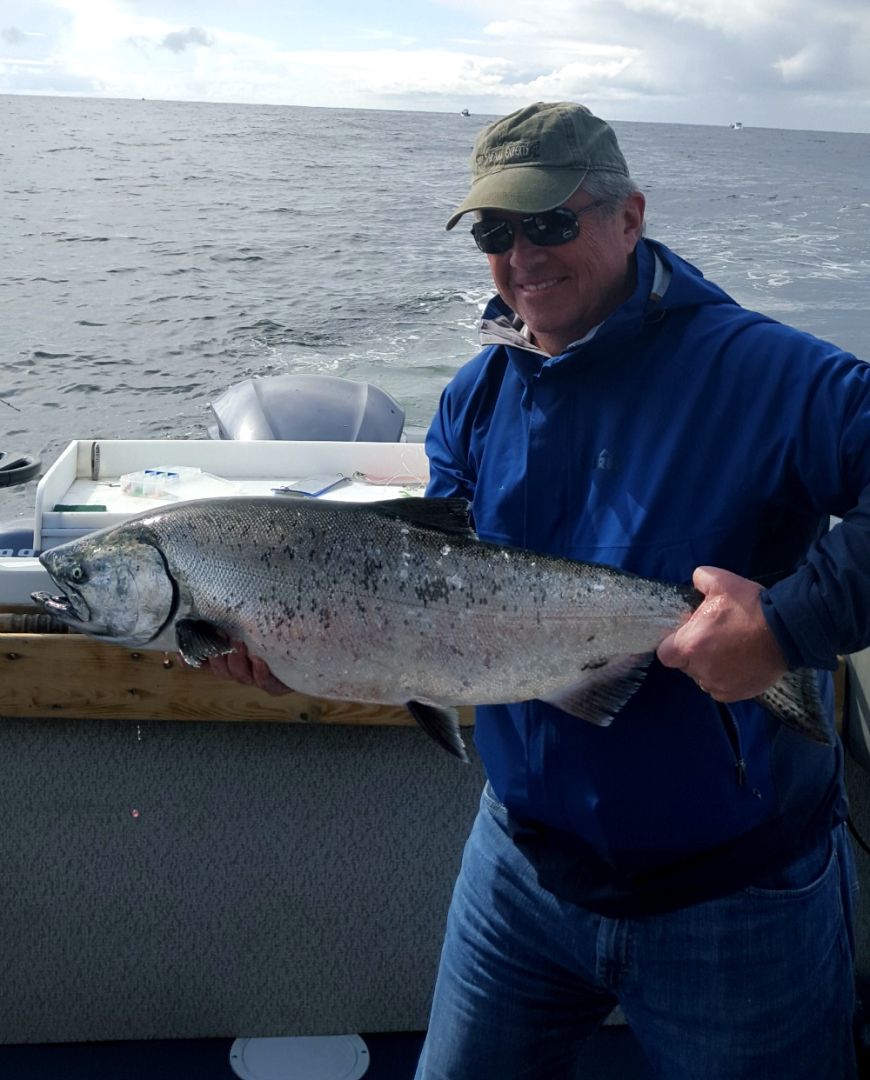 Rob Campbell with a nice Chinook June 14, 2016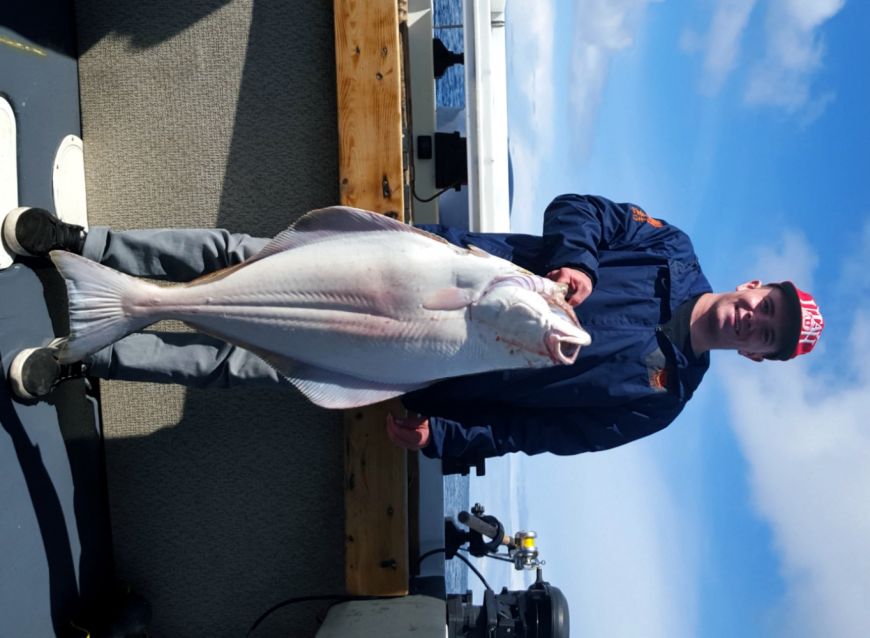 One of the Campbell sons holding up a great Halibut June 14, 2016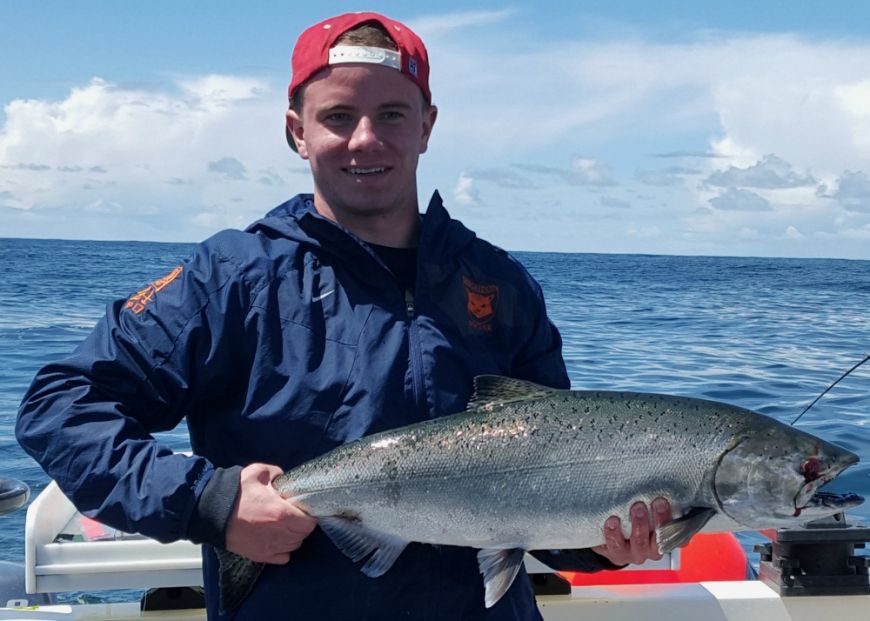 One of the Campbell's with a Chinook caught off of Long Beach June 14, 2016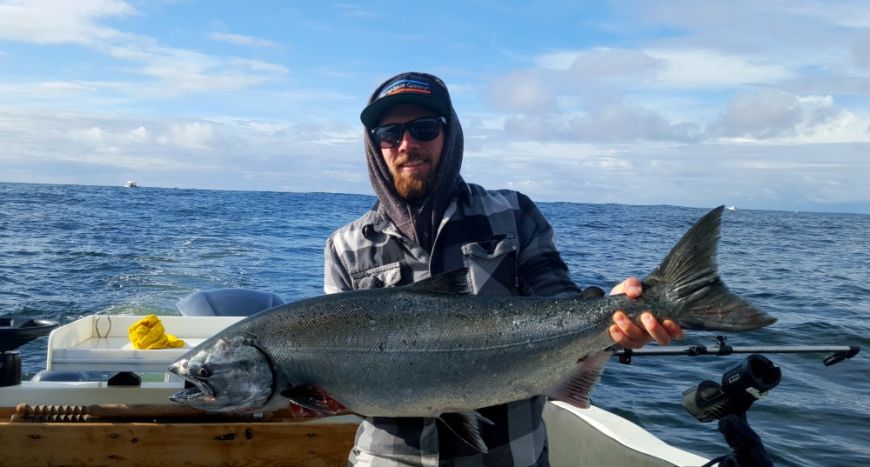 One of the Campbell's with another great catch June 15, 2016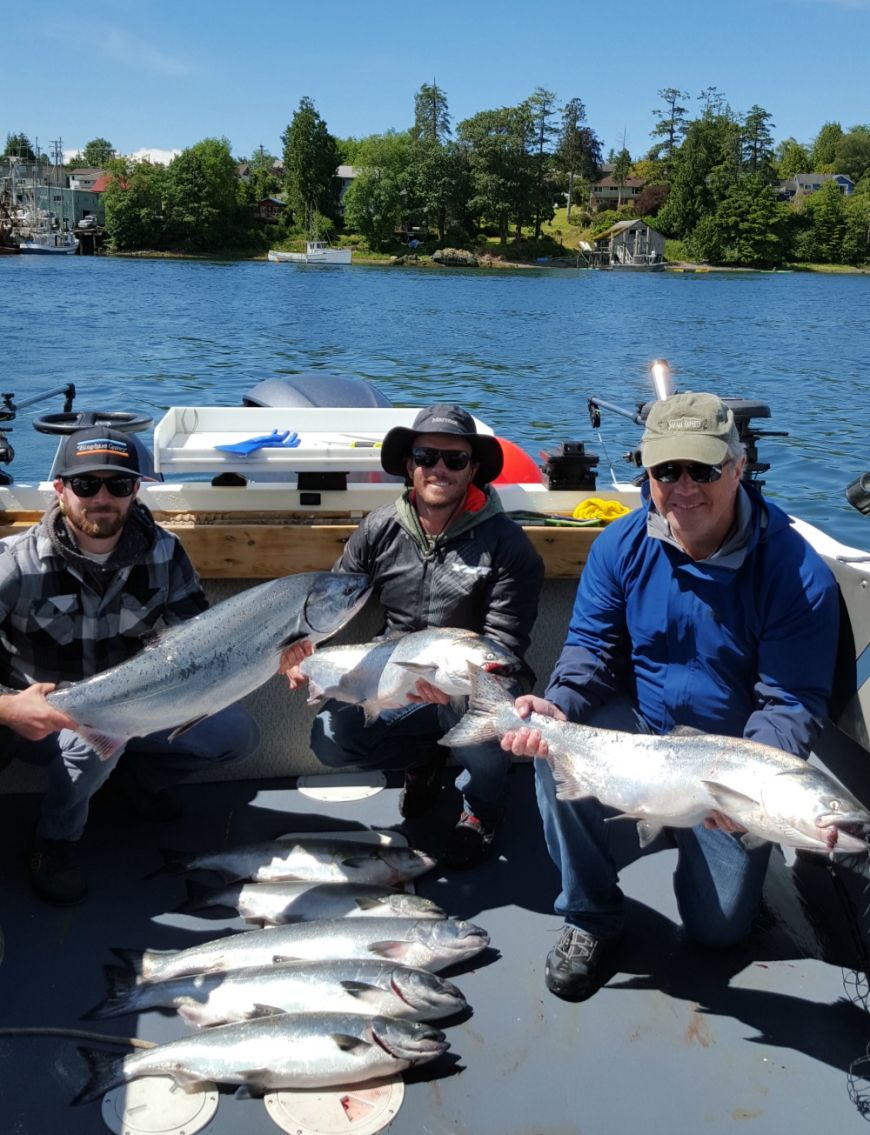 Campbell boys on day 2 with their haul of fish June 15, 2016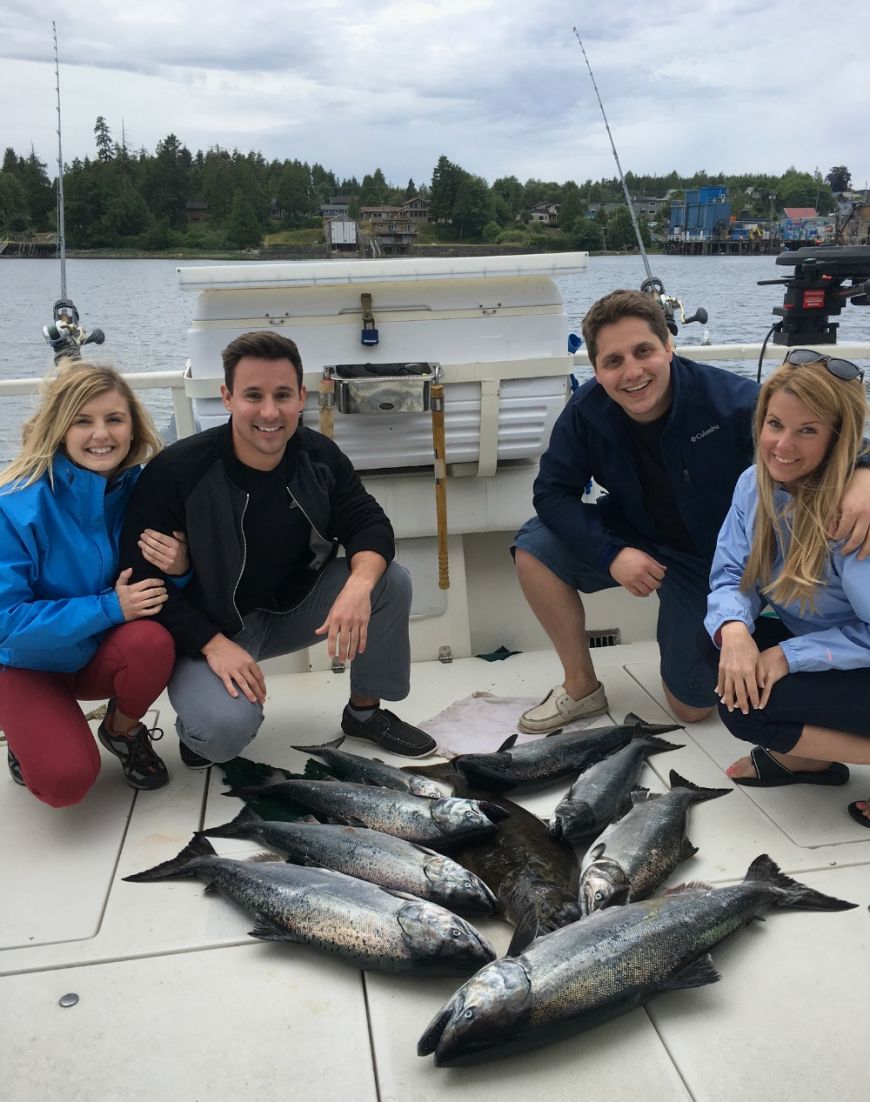 The Griffins from Oregon with their catch on June 16th, 2016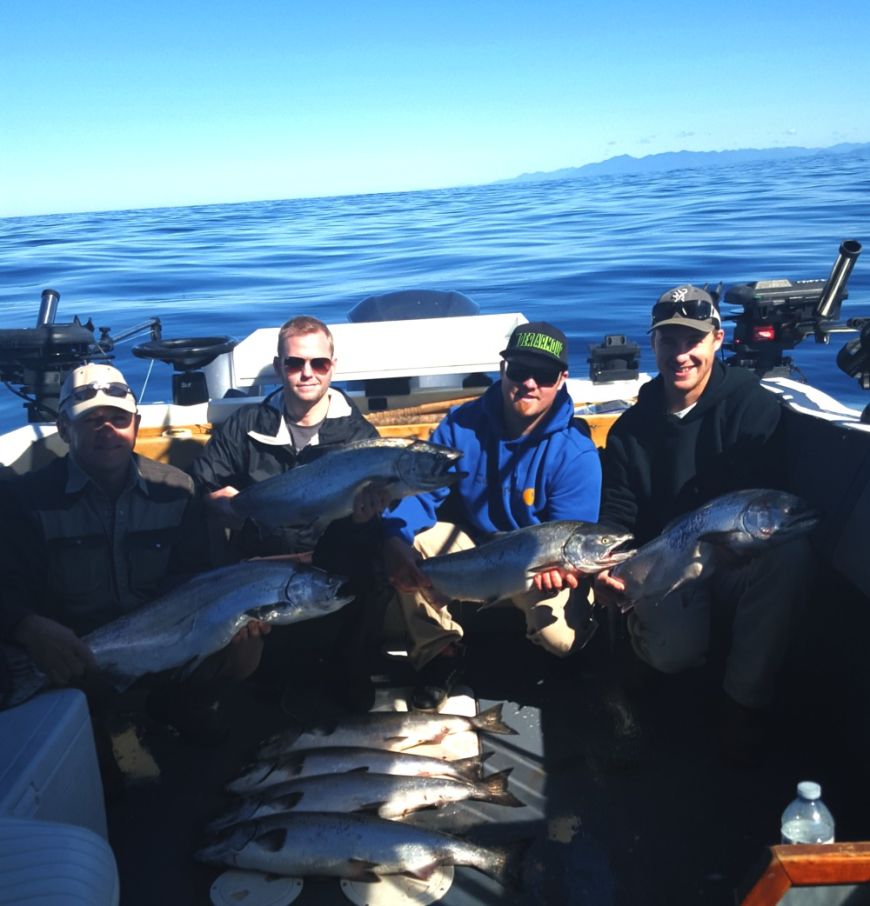 The French Crew with their haul on June 17, 2016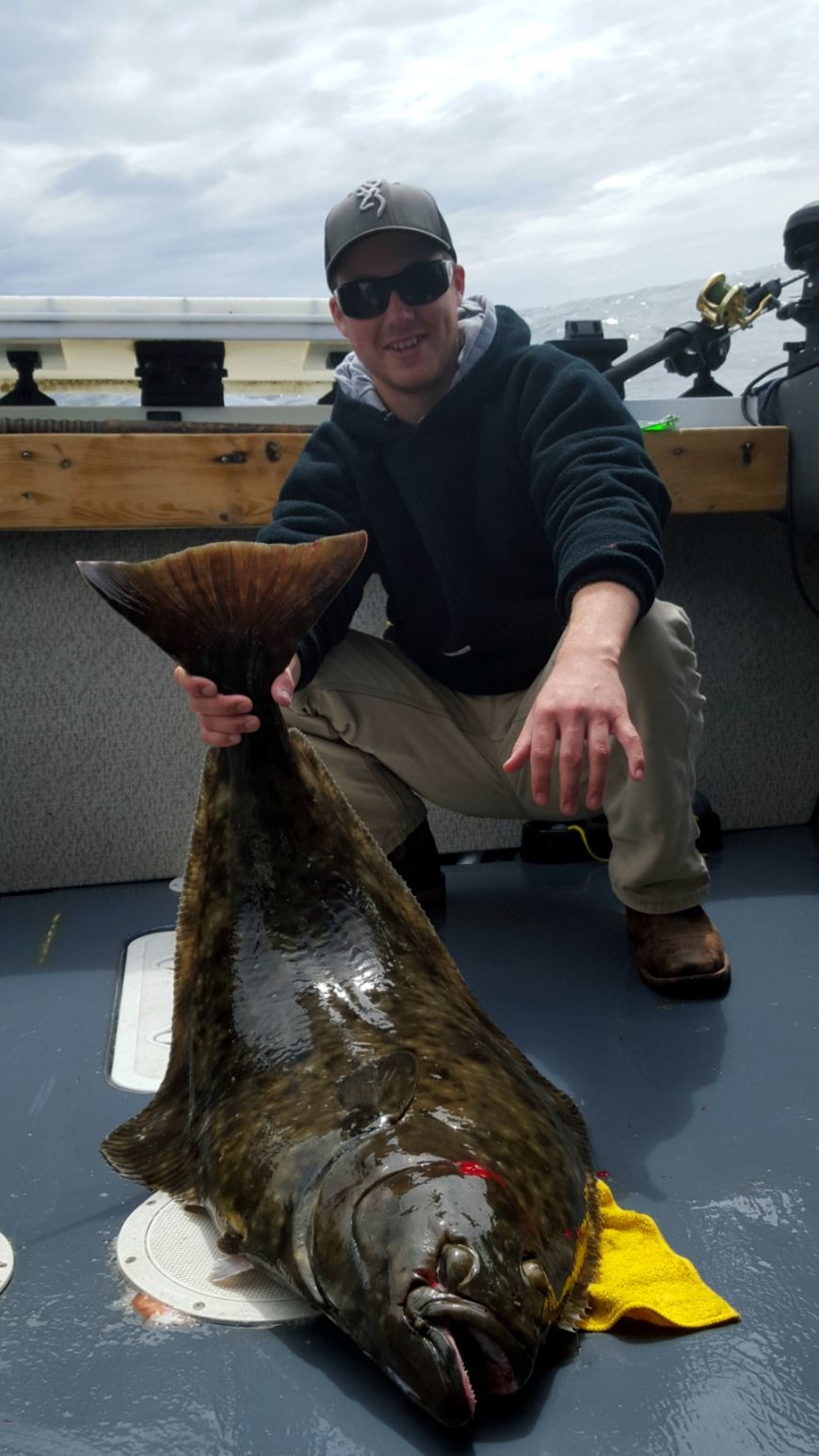 One of the French Crew with a halibut on June 17, 2016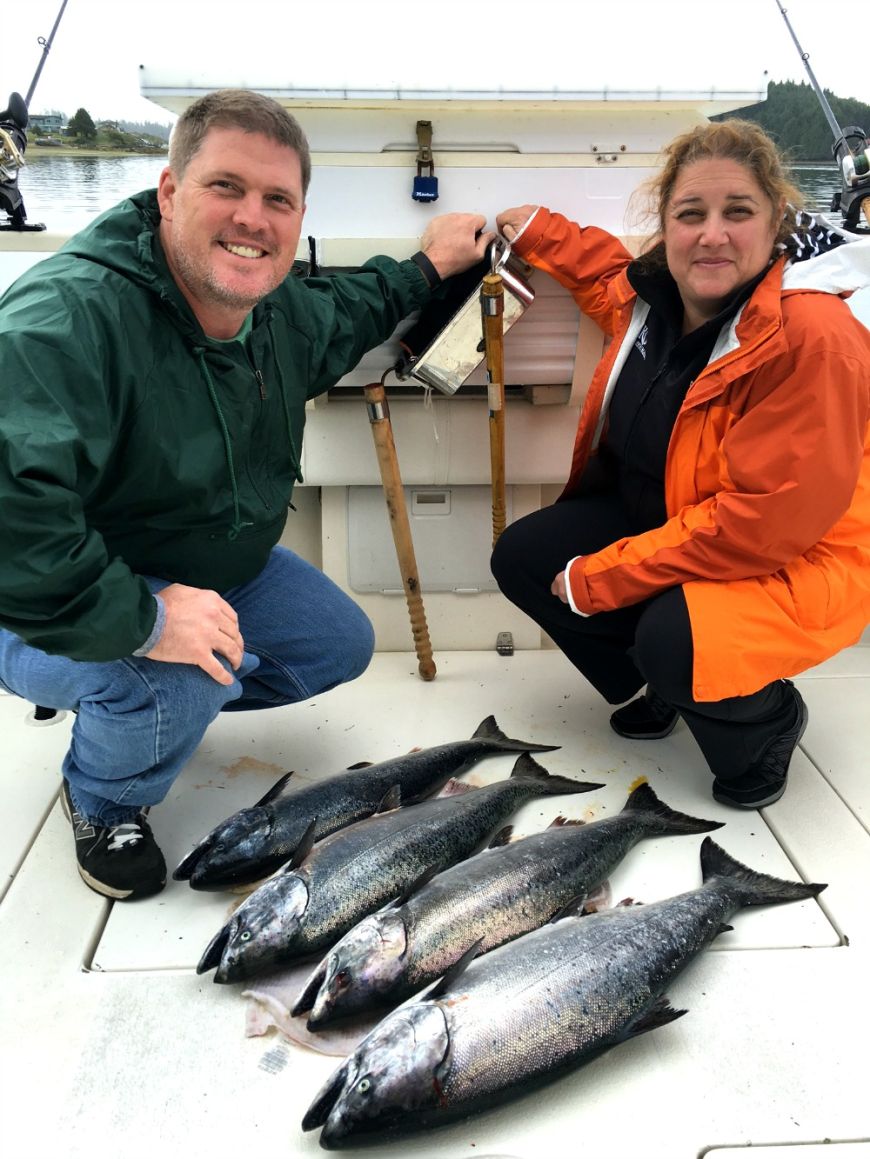 Brock Wenciker and Sarah Woodrow with some good looking Salmon on June 21st, 2016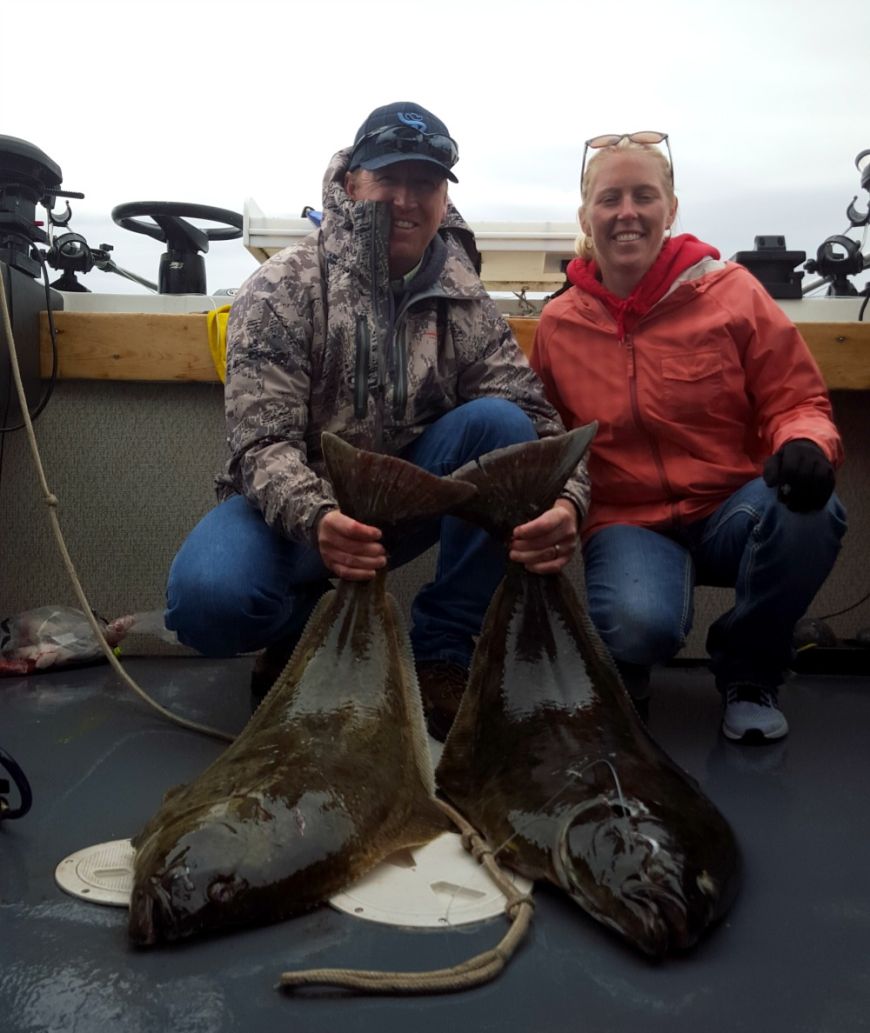 Wyatt and Amanda Renzello with two of their Halibut after catching their limit of Salmon on June 24th, 2016